Matthew Rea
(born 1994,NI)
is a multidisciplinary
designer living in Belfast NI.
Focused on visual identities, type design, art direction and signage, with particular interests in photography and motion.

Previously
Base Design
, Brussels BEL
and
Bielke&Yang
, Oslo NOR
Updated 27.01.21


Mail


Instagram


+44 7377662229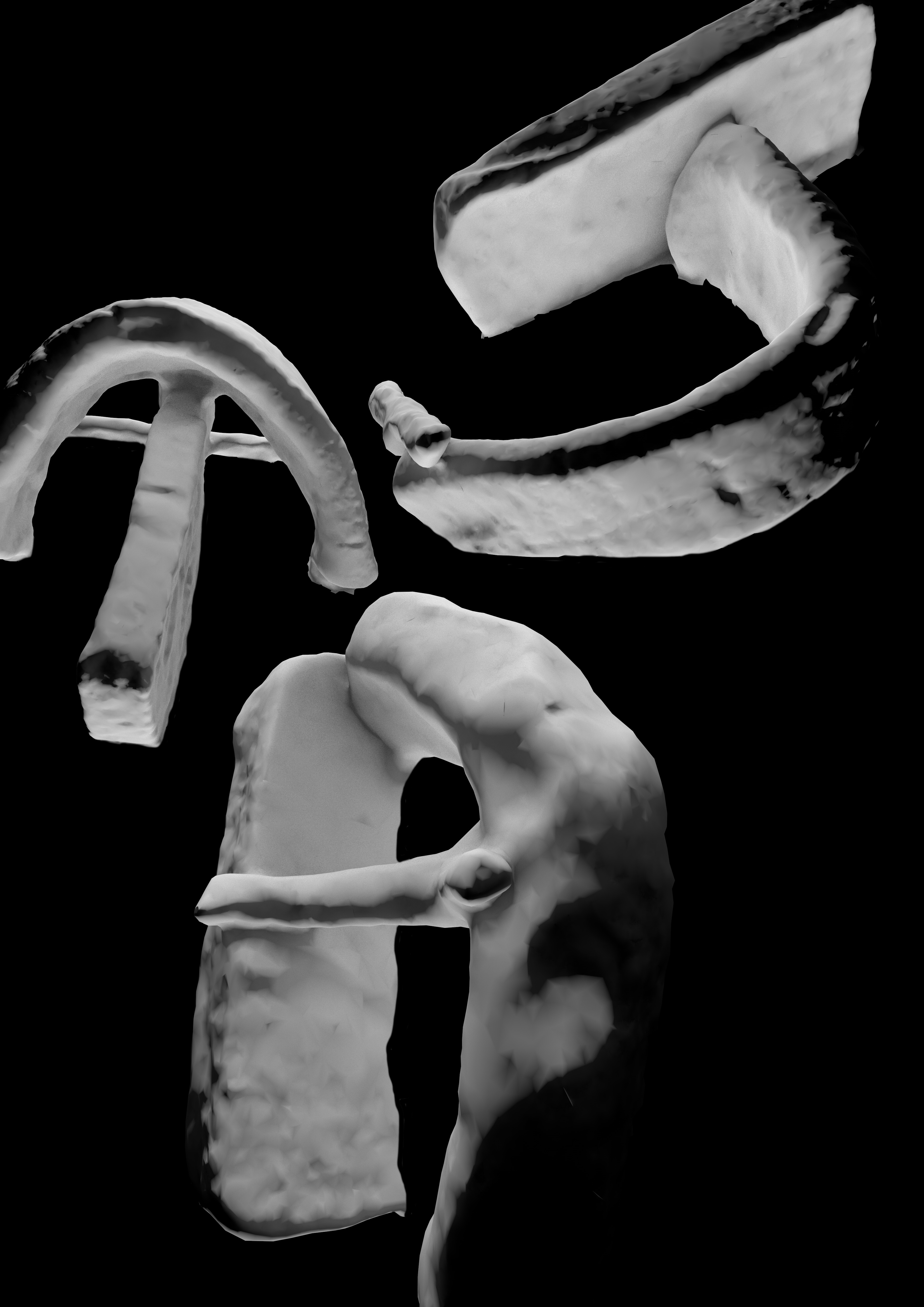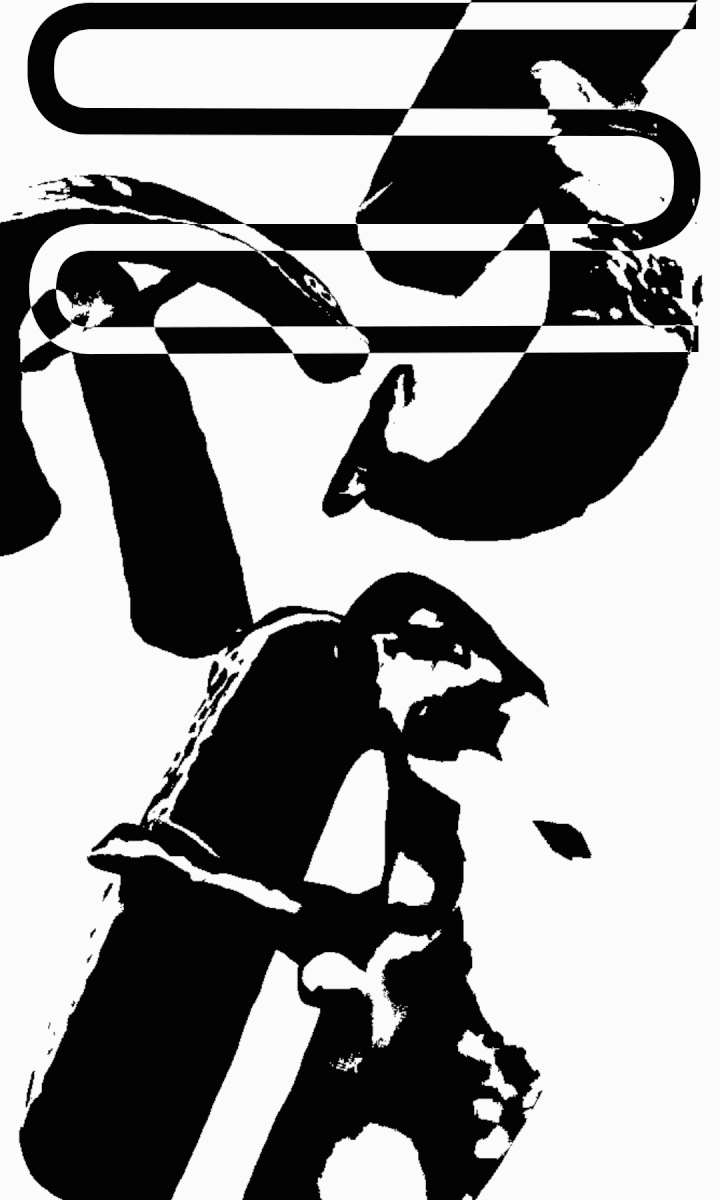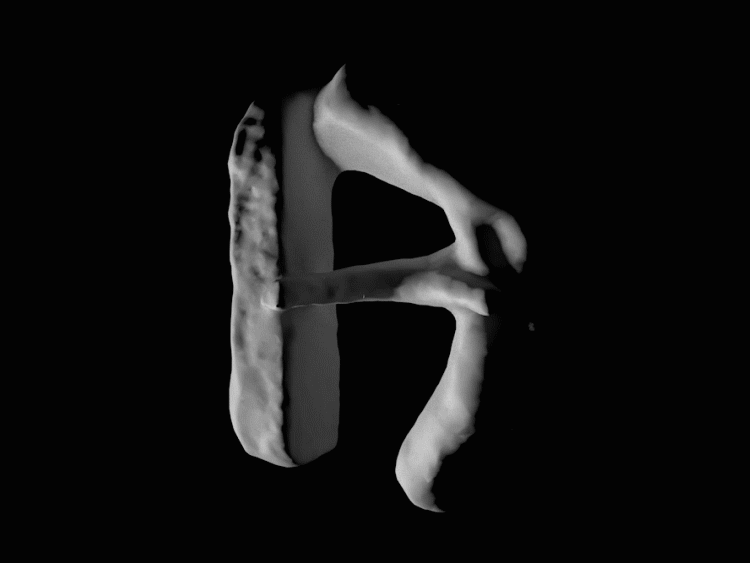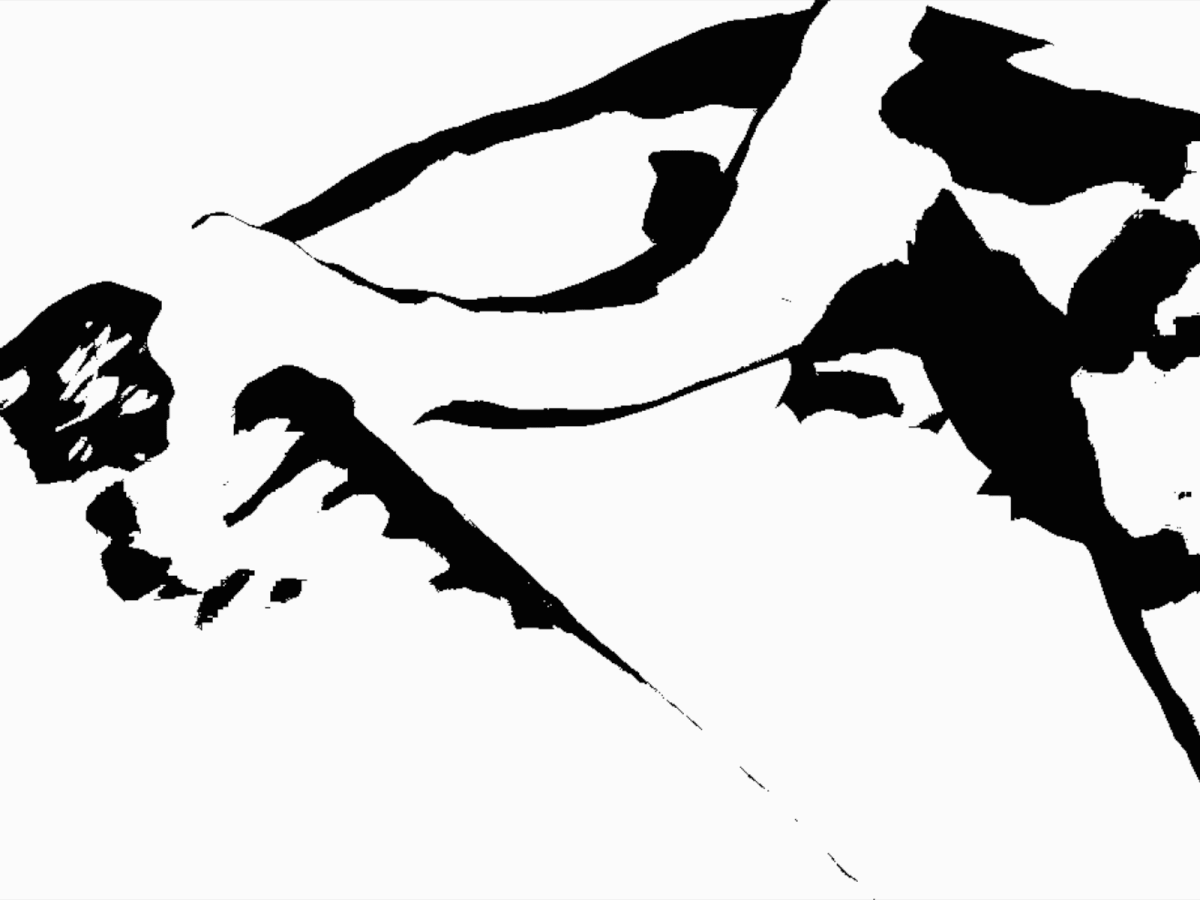 Argile, Brussels, 2019
Typedesign, Motion

A playful result of exploring physically sculped type in a contrasting virtual reality. Type design based on the use of three elements. Motion displayed in Brussels, Saint Gilles.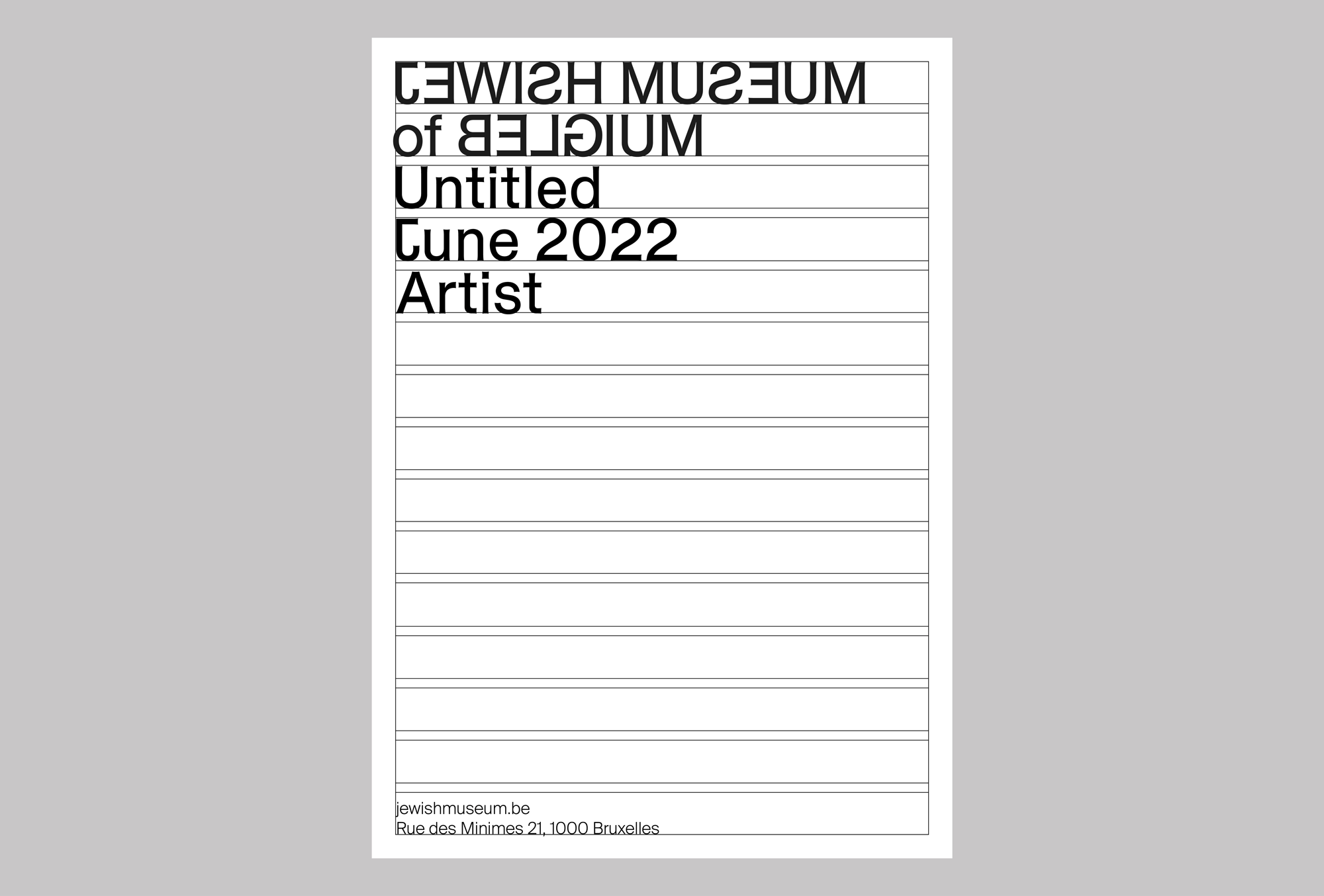 Jewish Museum of Belgium, Brussels, 2020
Visual Identity, Motion
Based in the heart of Brussels, the Jewish Museum of Belgium plans to go under construction and re-open in 2022. The proposed new identity plays with opposing directions in the language between Latin and Hebrew. Everything from books, flyers, posters, are all based on the fundamental typographic system, creating a dynamic setting, feeling true to the museum. Done at Coast Design. Images
Barozzi Veiga
.

Rolla Typeface (Beta), Belfast, 2020
Type Design
Rolla is a contemporary and versatile slab serif typeface that features a humanistic drawing style and a particularly flamboyant flavour. Curved typographic details add drama, finding the right balance between a font that is graphic yet fluid. Originating from typefaces found in the Boston Type Foundry. Rolla is available on
request

.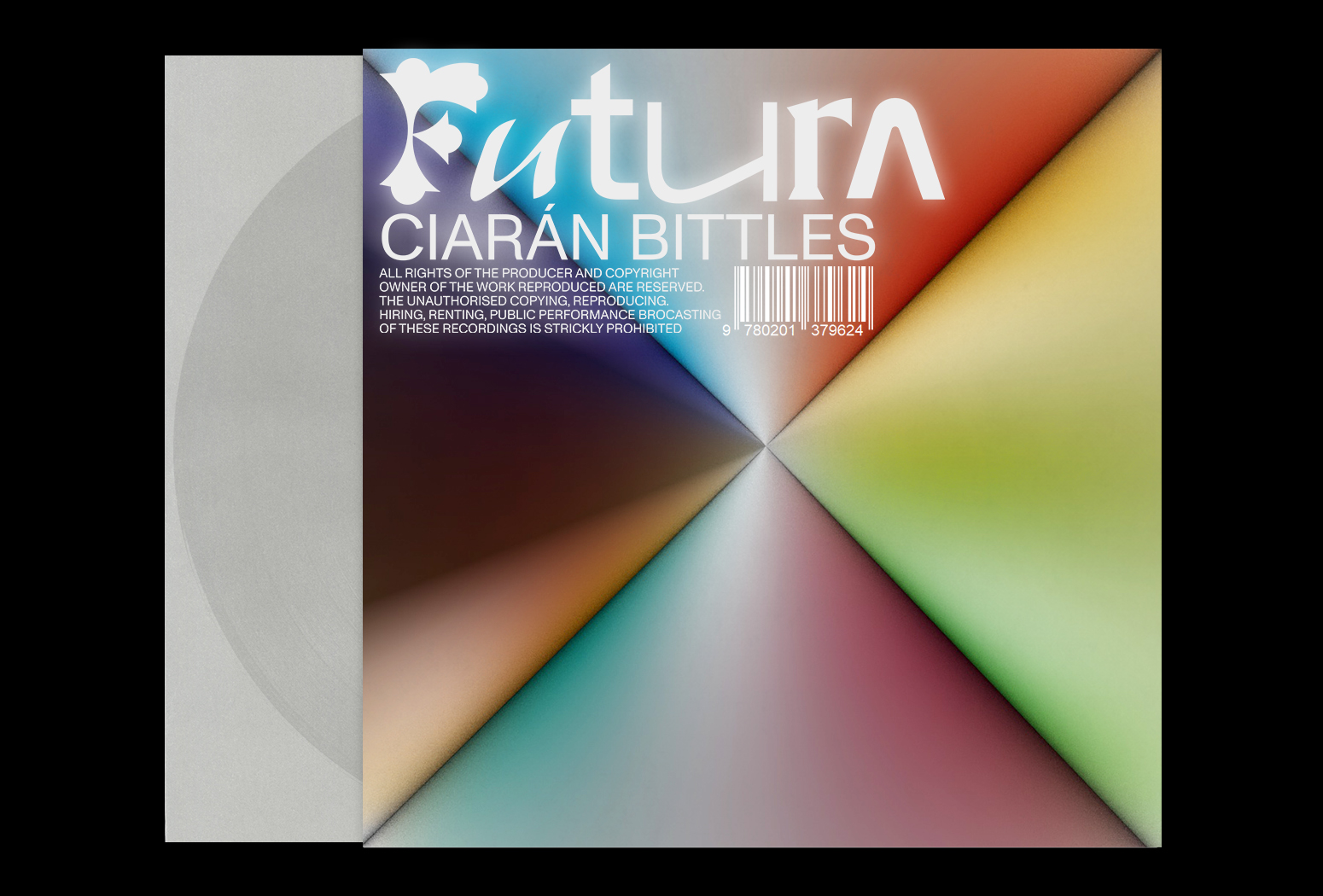 Futura, Belfast, 2020
Record Cover
Record sleeve and custom lettering for AVA emerging artist Ciaran Bittles. Vinyl record 45 rpm inspired by Bruno Munari's Tetracono (1965) showing forms in the process of "becoming", fitting with an artists early work yet fully realised.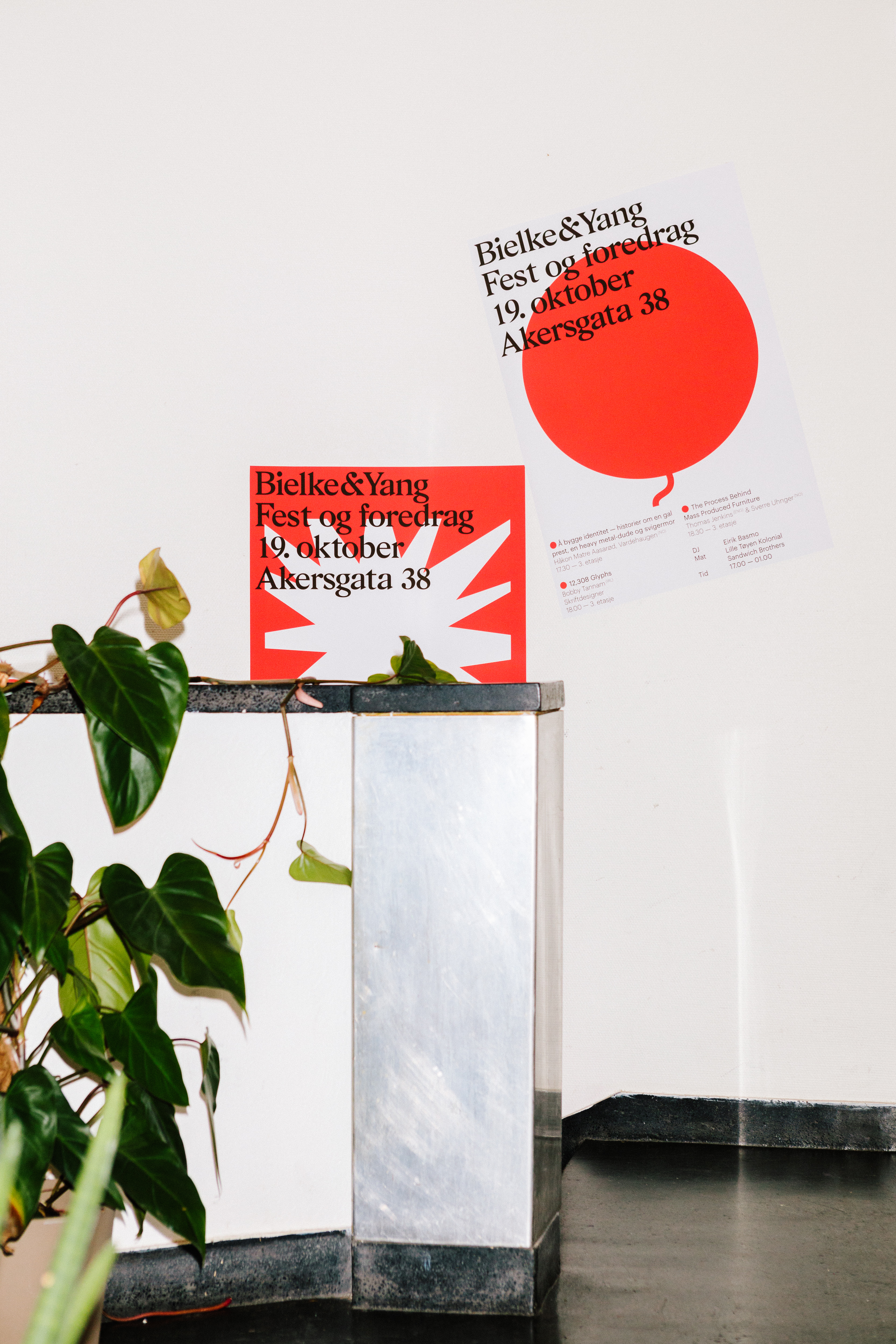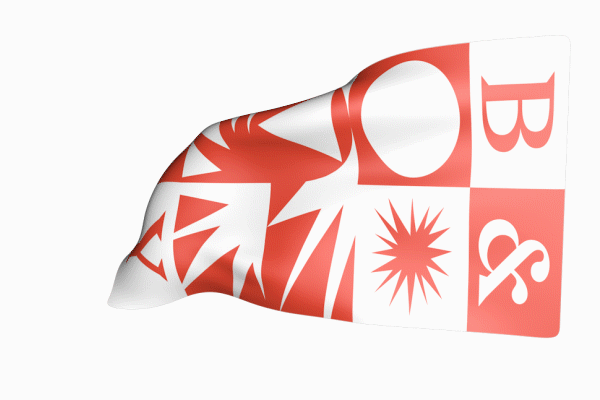 Bielke&Yang Fest, Oslo 2018
Posters, Signage
Welcome party at Bielke&Yang's new studio is a celebration of everything that goes "BANG". Scattered and erratic in composition according to how parties usually unfold. Art direction by Bielke&Yang.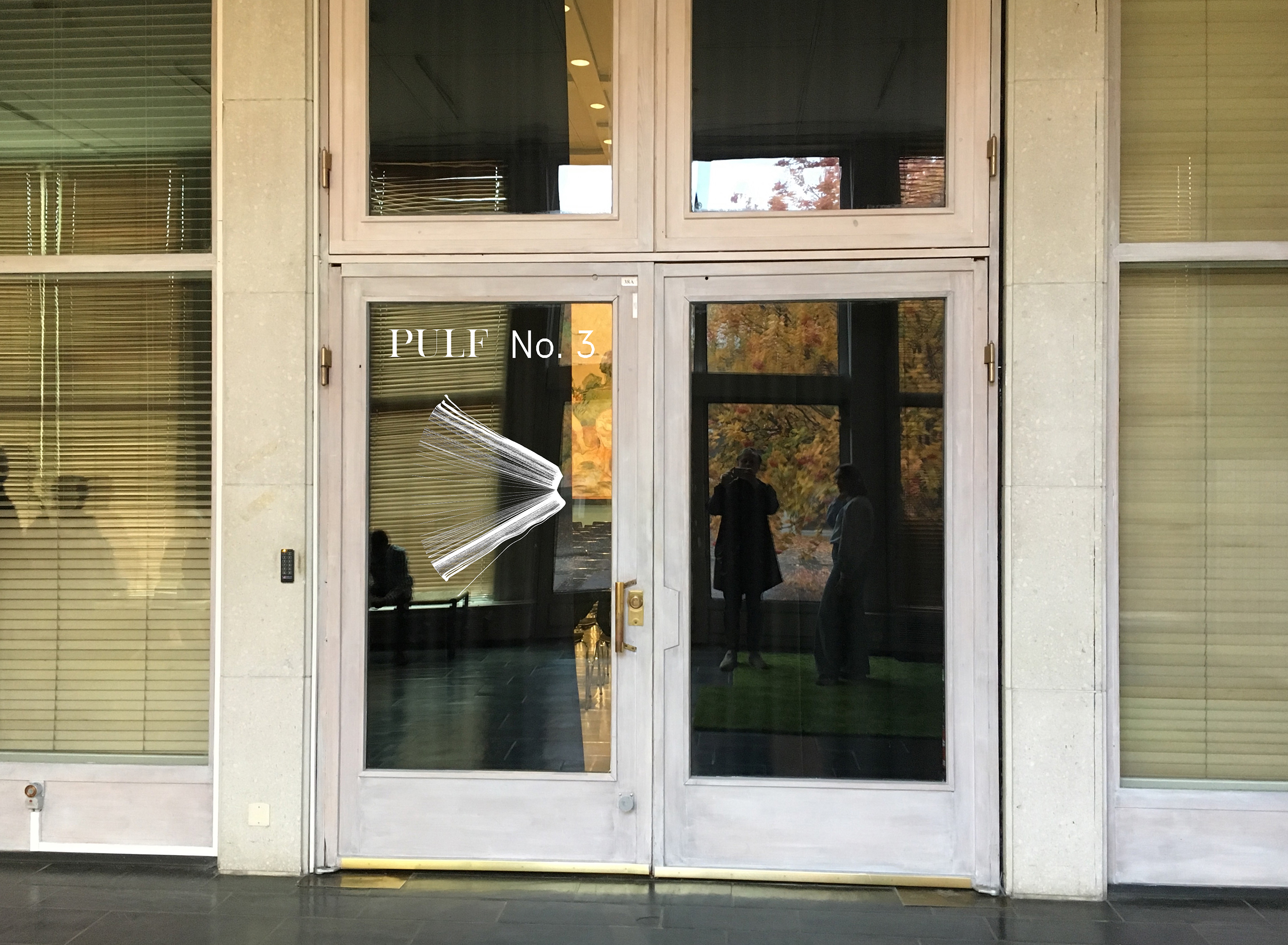 PULF Literature Festival, Oslo 2018
Visual Identity, Signage
PULF is an annual pop literature festival hosted by Cappelen Damm, becoming an important part of the cultural landscape of the city of Oslo by offering a stage for an exchange between well known writers and new creatives. Celebrating simplicity and diversitiy through its identity. Art directed by Bielke&Yang.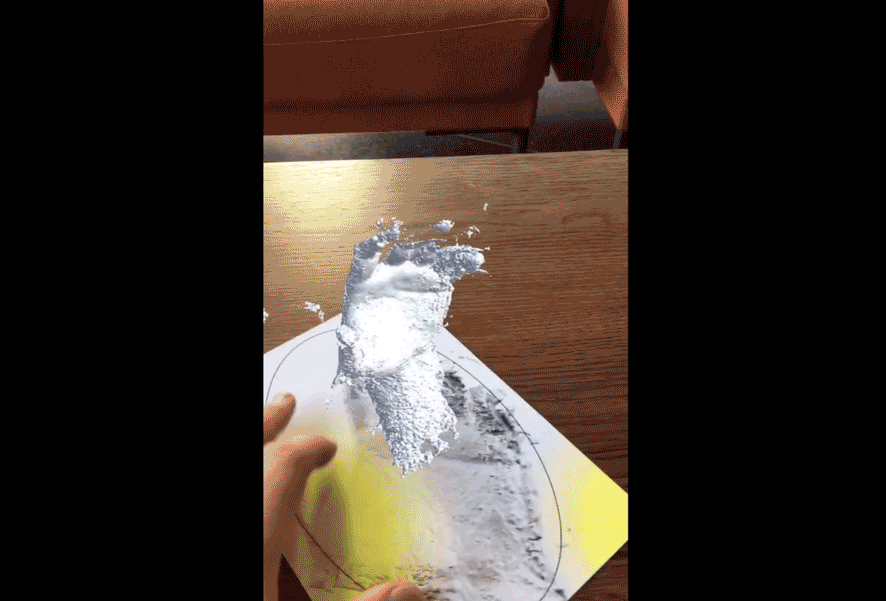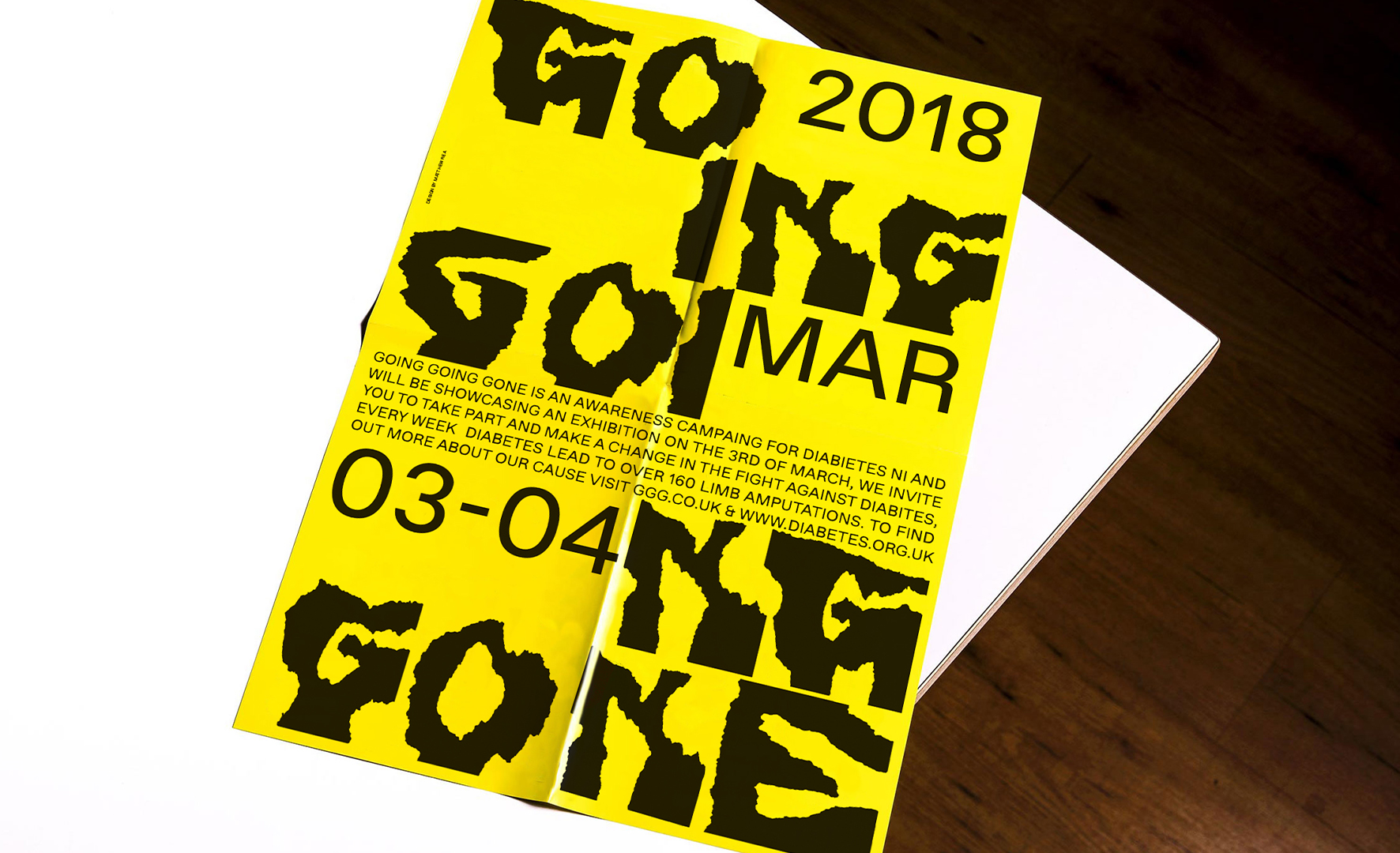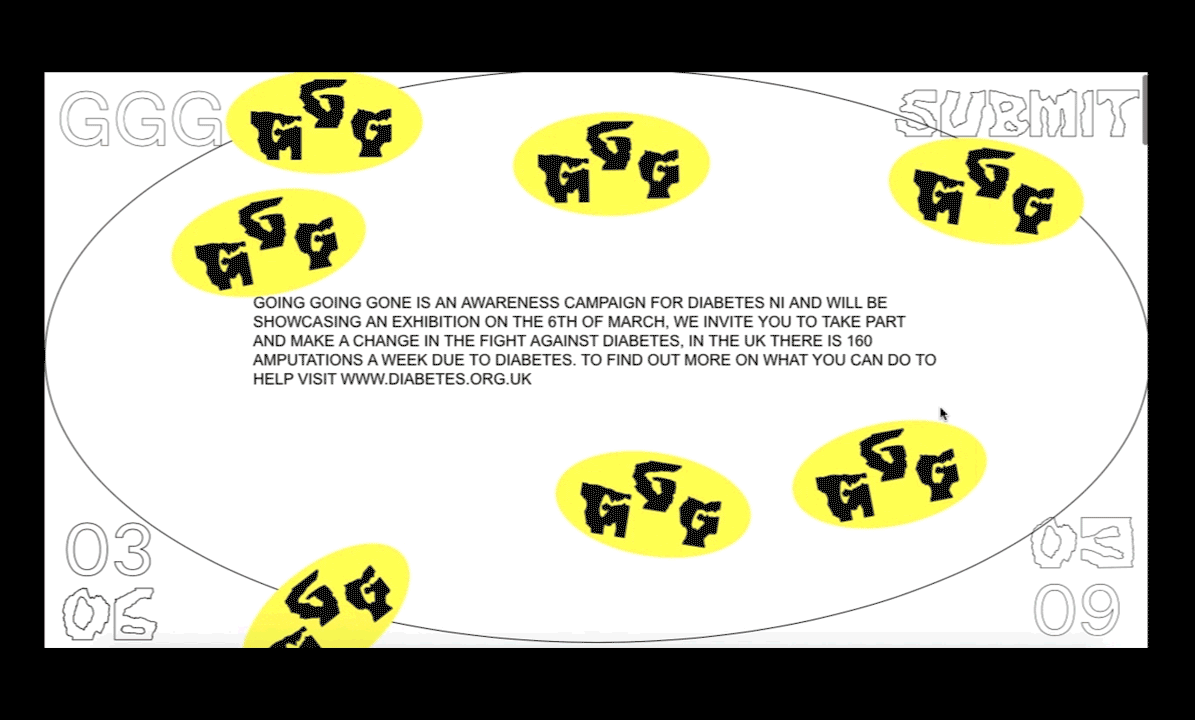 Going Going Gone, Belfast 2018
Visual Identity, Website
Awareness campaign hoping to bring amputation in diabetes to the forefront of public discussion. Resulting in a public exhibition showcasing the consequences of diabetes with the use of augmented reality hands and feet of people diagnosed with diabetes. Display text made from eaten away sugar paper.
La Monnaie, Brussels, 2019
Flag Design, Visual Identity
Masking the facade of a classic Brussels landmark with a not so classical design, tearing and stretching

boundaries

with La Monnaie 2019-2020 season, art direction by Léa Wolf. Illustration Charlotte Chauvin. Done at Base Design.
Bego, Belfast, 2021
Type Design


WIP Typeface. More Soon:)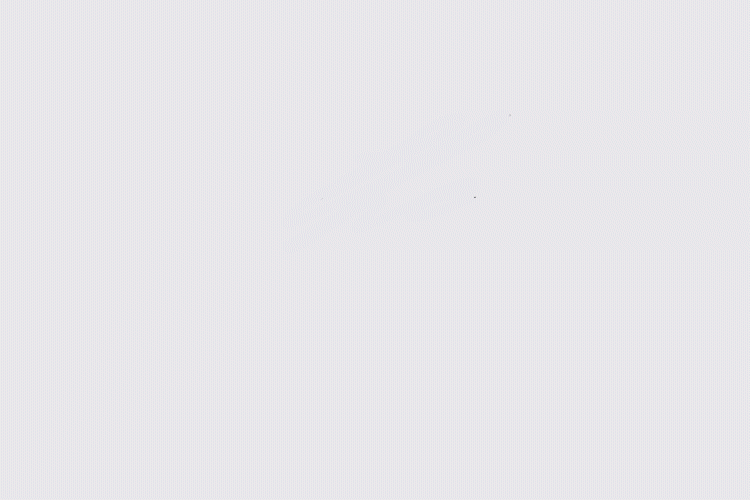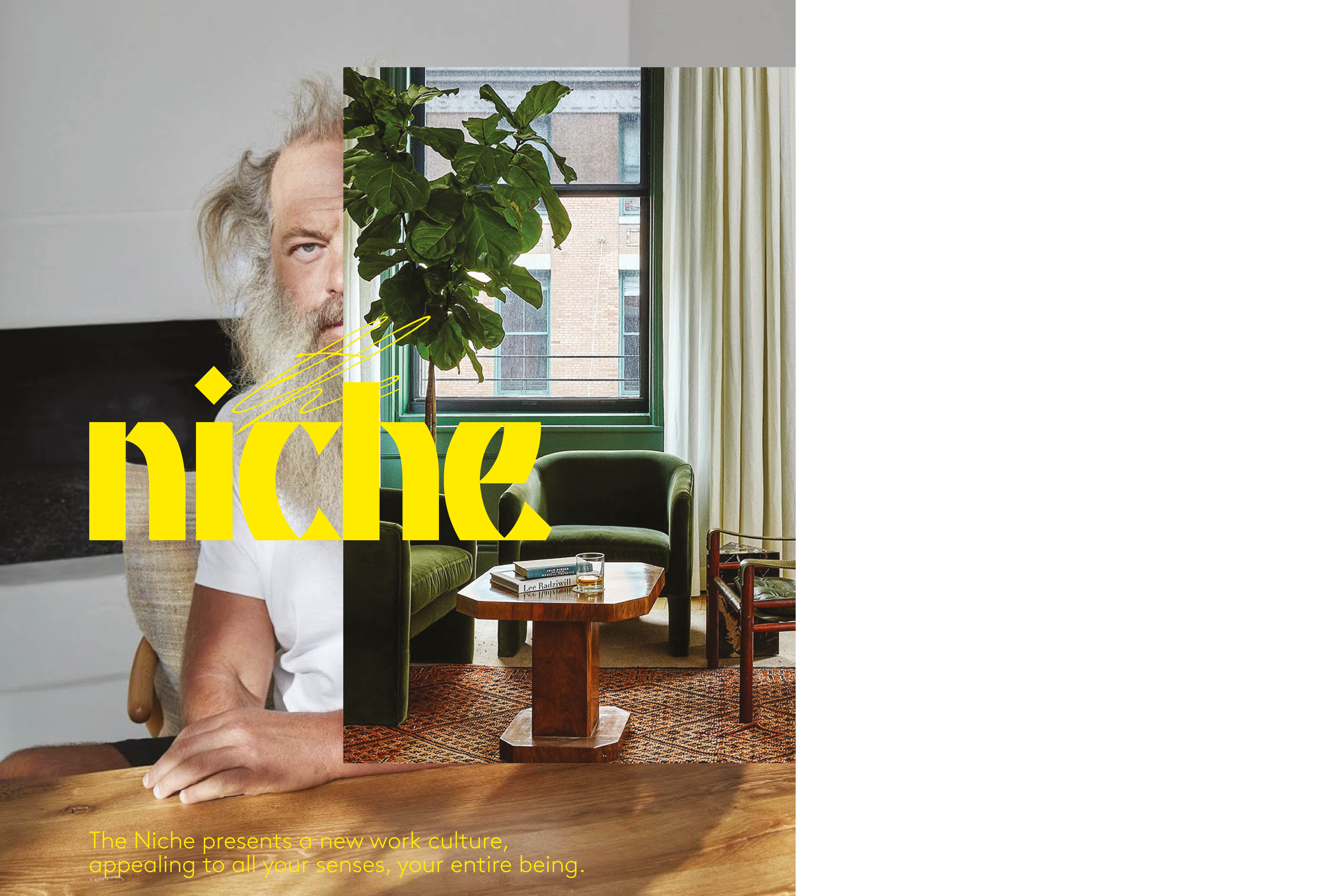 The Niche, New York, 20
Visual Identity, Art Direction
Co-working space for the future, a new work culture for the post cubicle generation. Using The Niche is a workspace + something extra. Done at Base Design.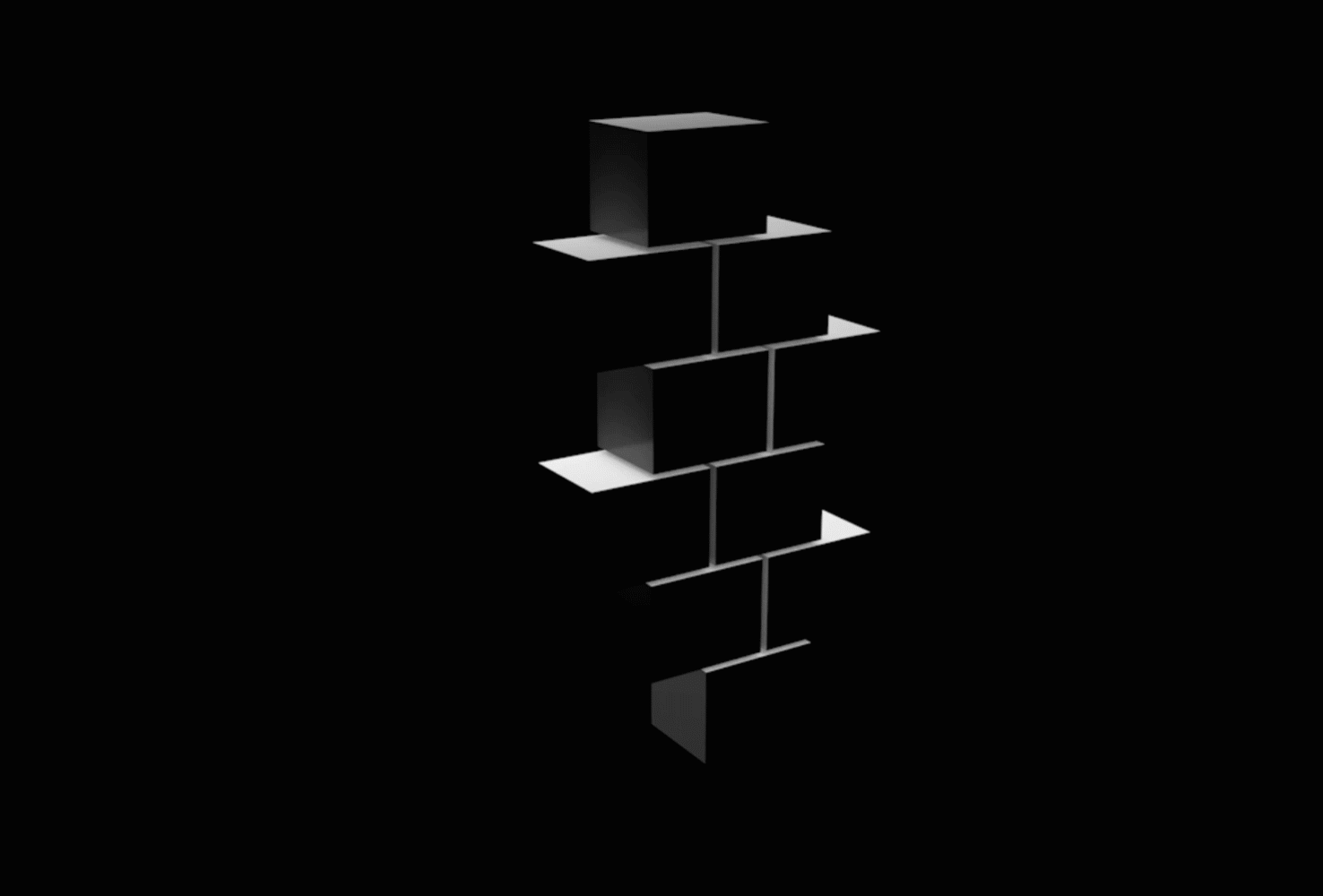 DELVA, Brussels, 2020
Book Design
Book designed for architectural collective PEACH, consisting of 10 essays by members and invited guests discussing a disused site outside Brussels. Like the site itself each member had the same amount of space in the book to show their findings leading to font size changing from page to page.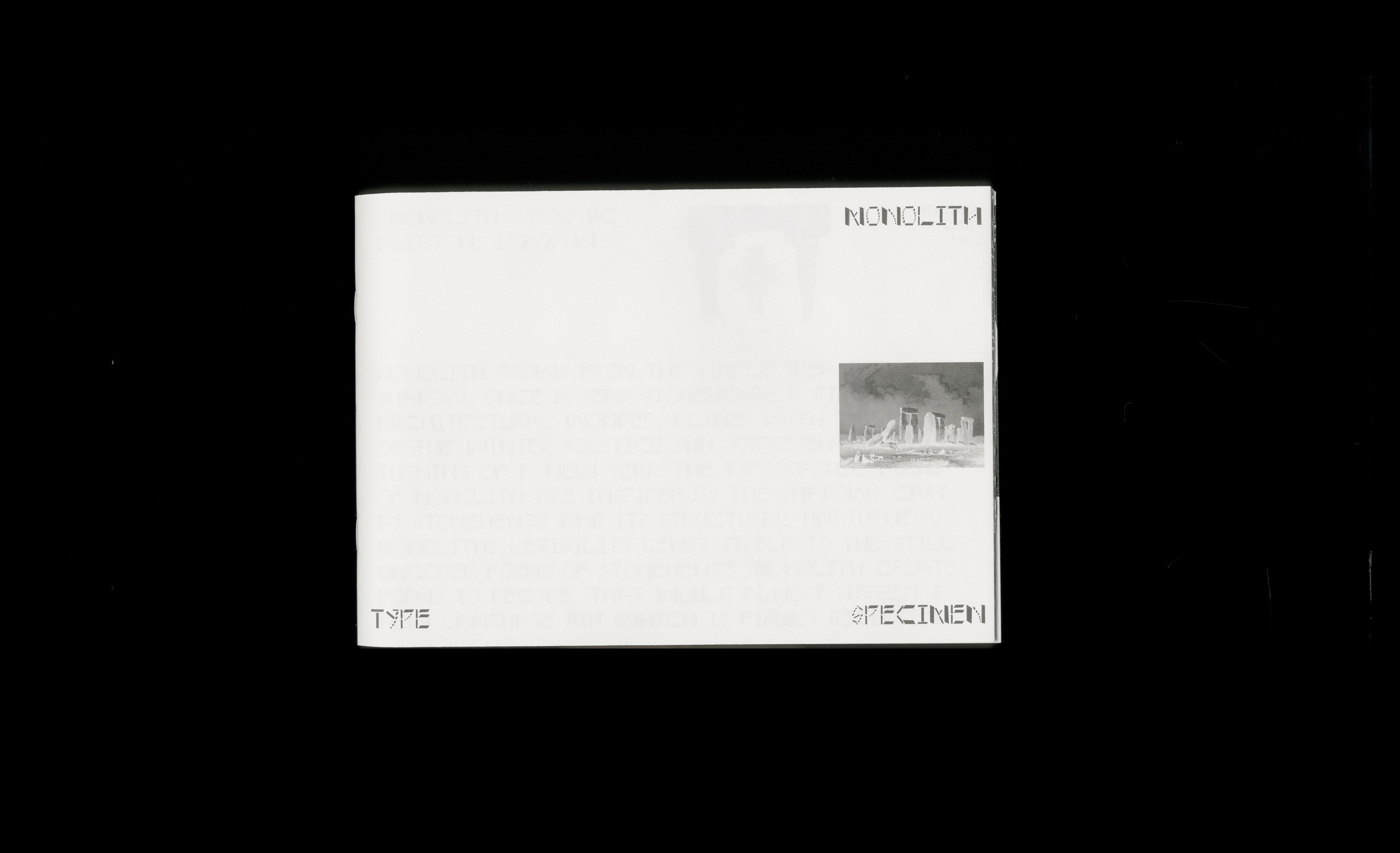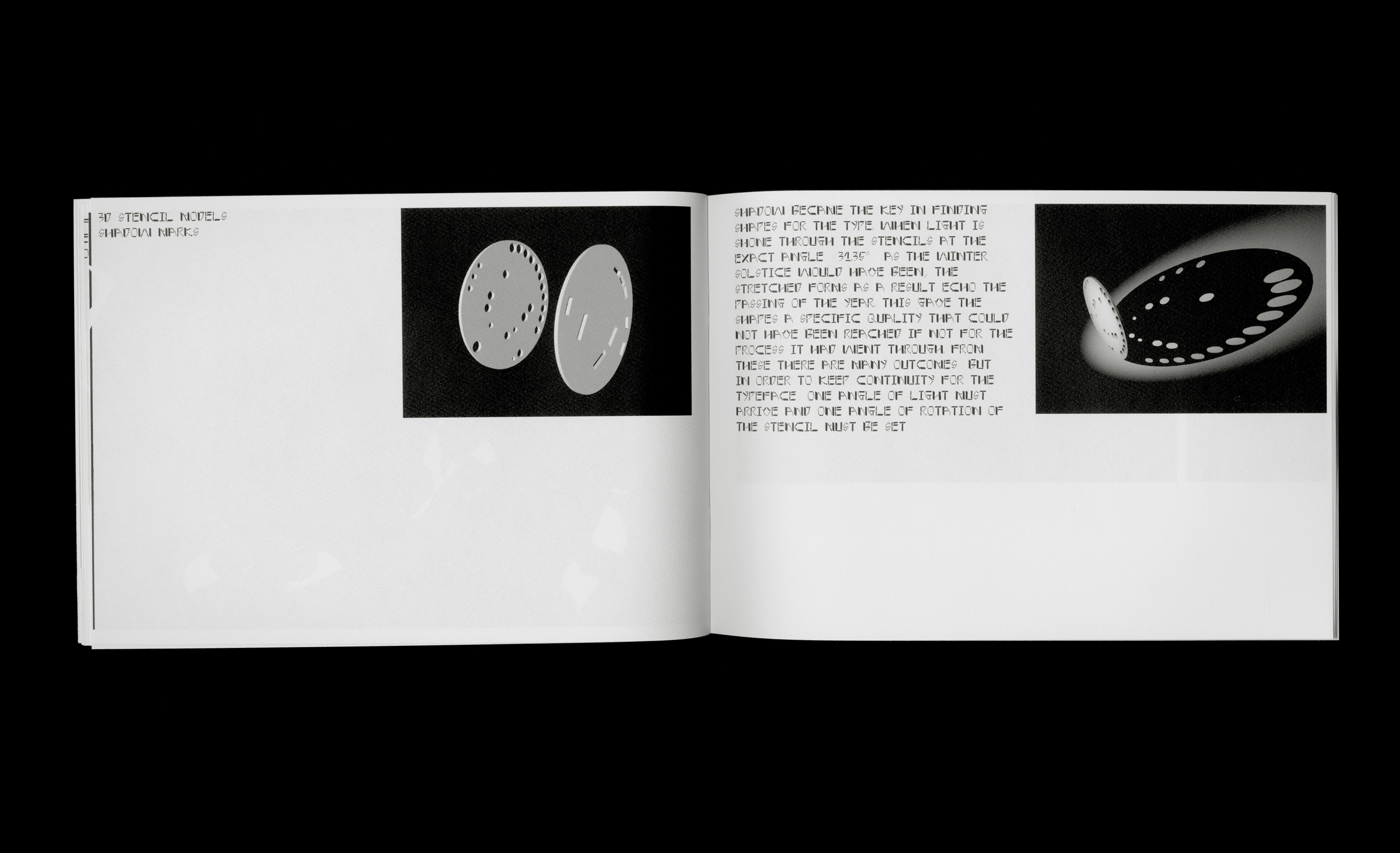 Monolith, Düsseldorf, 2018
Typeface, Specimen book, Riso Print
Based on the cast shadows of stonehenge at the specific time of solar alignment, Monolith captures these impressions in a set of 211 characters. A3 riso print specimens and Monolith is available on request.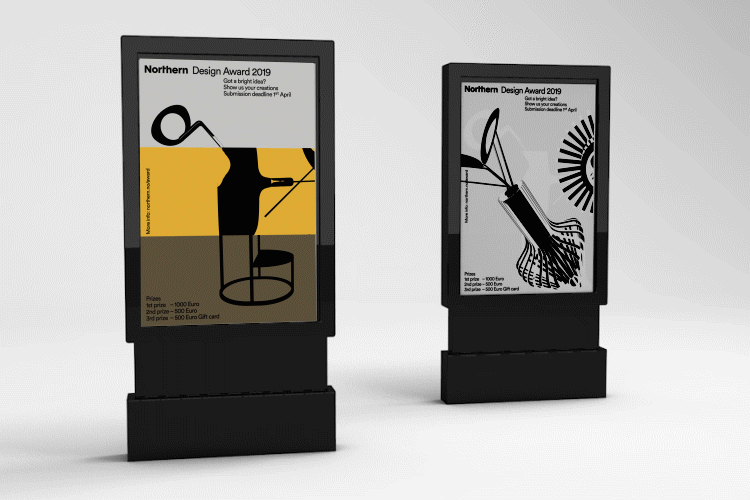 Northern Design Awards, Oslo, 2019
Poster Design, Visual Identity

Innovation is only the combination of the already existing. Poster design for the 2019 Northern Design Awards for "up and coming" furniture designers. 400 design proposals submitted by 150 different designers worldwide. Inspired by Yves Tanguy's game of 'cadavre exquis'. Done at Bielke&Yang.
Wood Sculture, Belfast, 2020
Sculpture Design
Inspired by Charles and Ray Eames "House of Cards", A playful result of exploring the combinations of these staked pieces of cut plywood. From the resulting shapes abstration of letters begin to appear.

"Toys are not really as innocent as they look. Toys and games are preludes to serious ideas." – Charles & Ray Eames.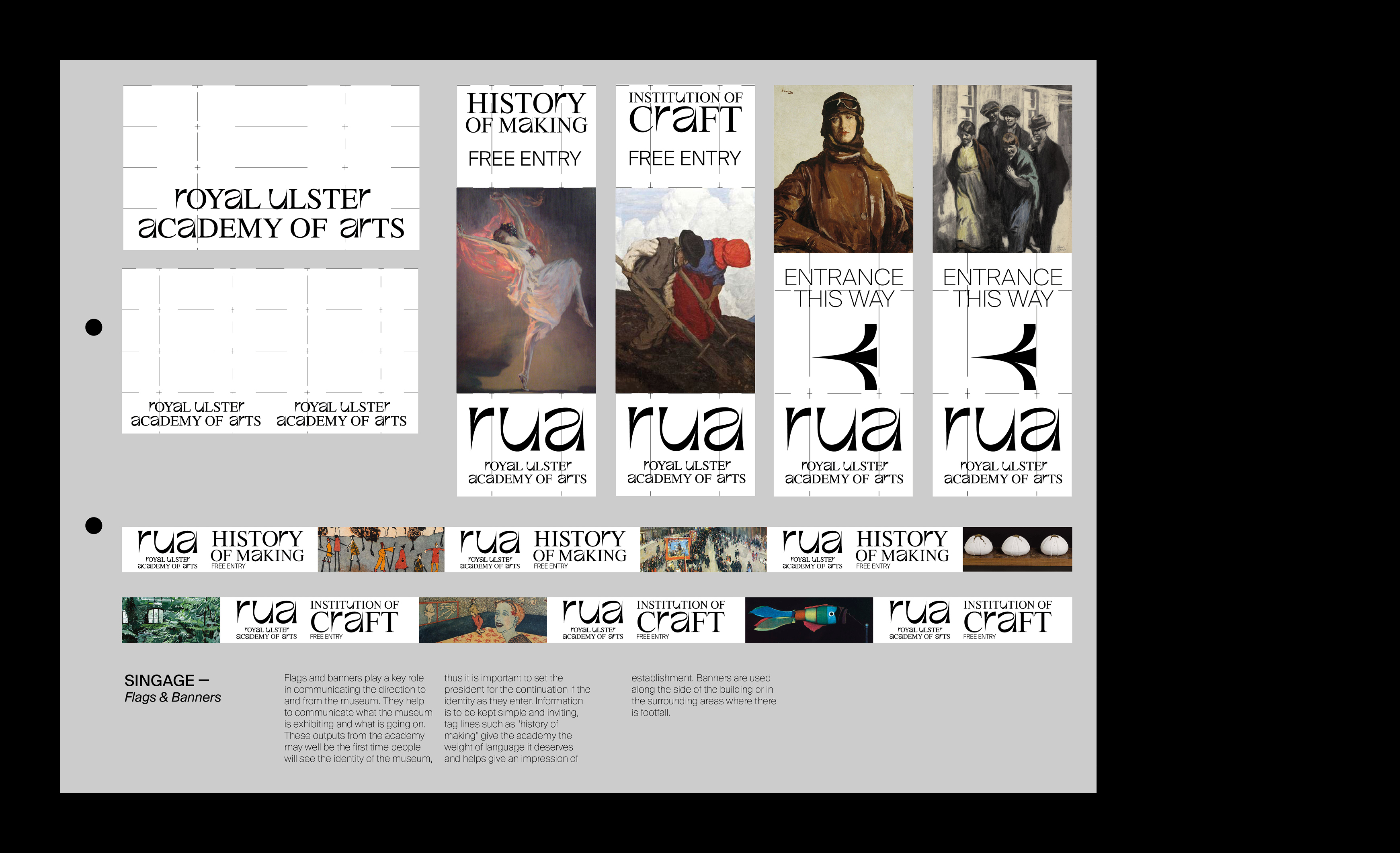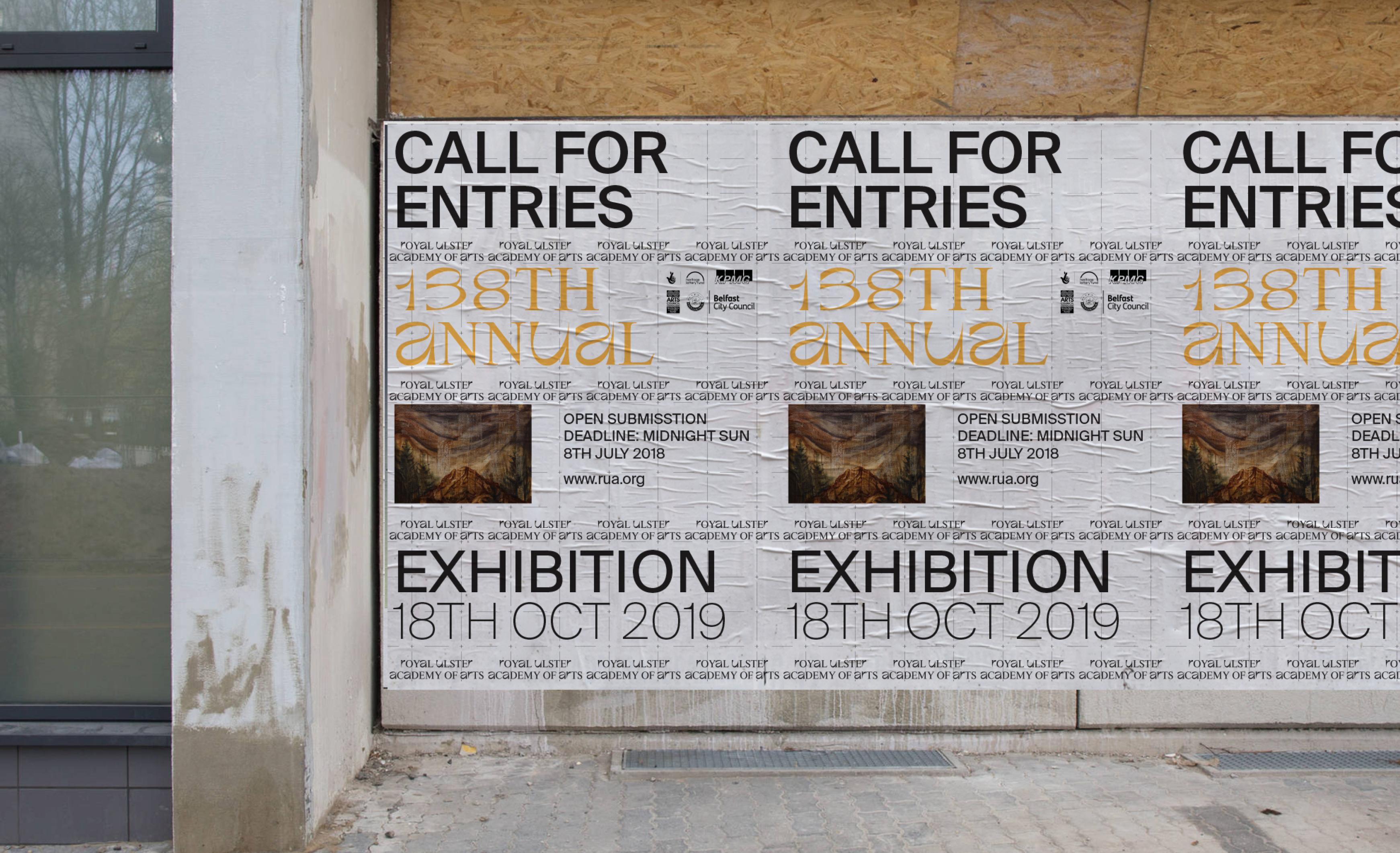 Royal Ulster Academy, Belfast 2018
Visual Identity, Editorial, Book
Identity proposal made for the Royal Ulster Academy of Art, the identity manual made includes a new logotype and output guidelines. This piece of work was invited to be showcased at the RUA's 137th annual show held in the Ulster Museum in 2019.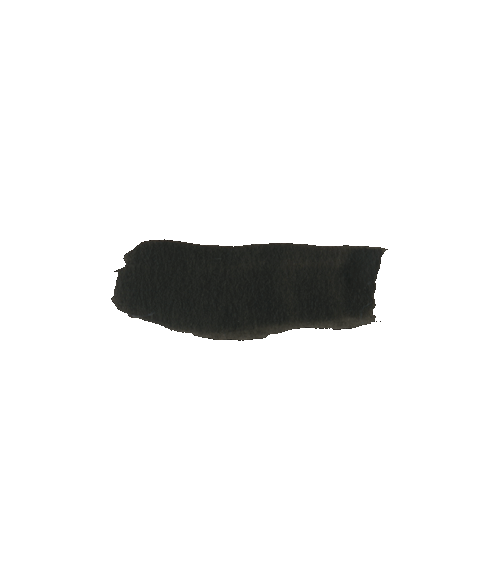 Dundalk Bay Brewery, Dundalk 2018
Visual Identity, Packaging
Dundalk Bay produces simple but high quality craft beer, this concept inspired by Dundalk's sign painting history, attempts to imprint this into a minimalistic yet sophisticated brand identity. Easily identifiable and differentiated by its bold, stripped back titling and numeric typographic system.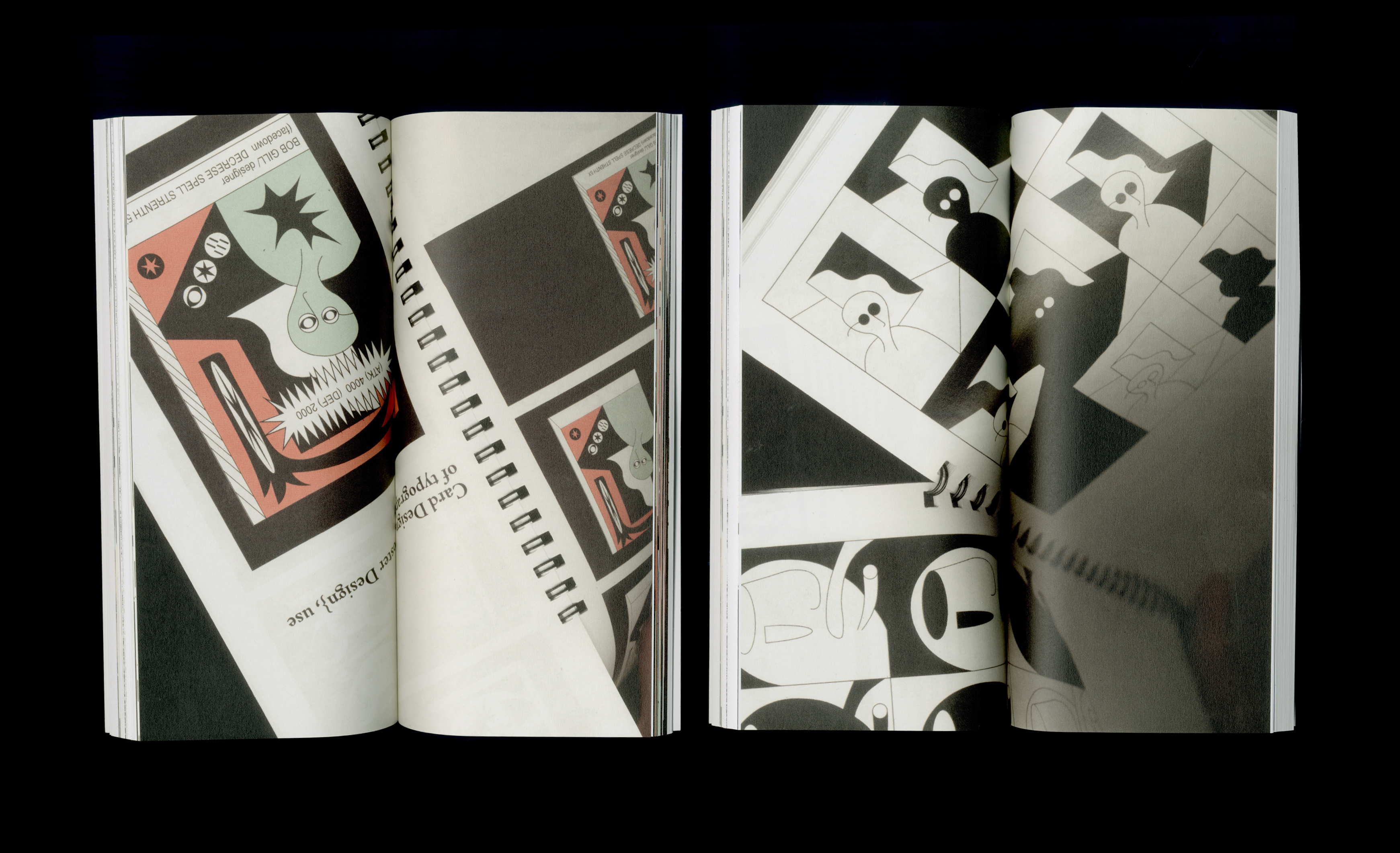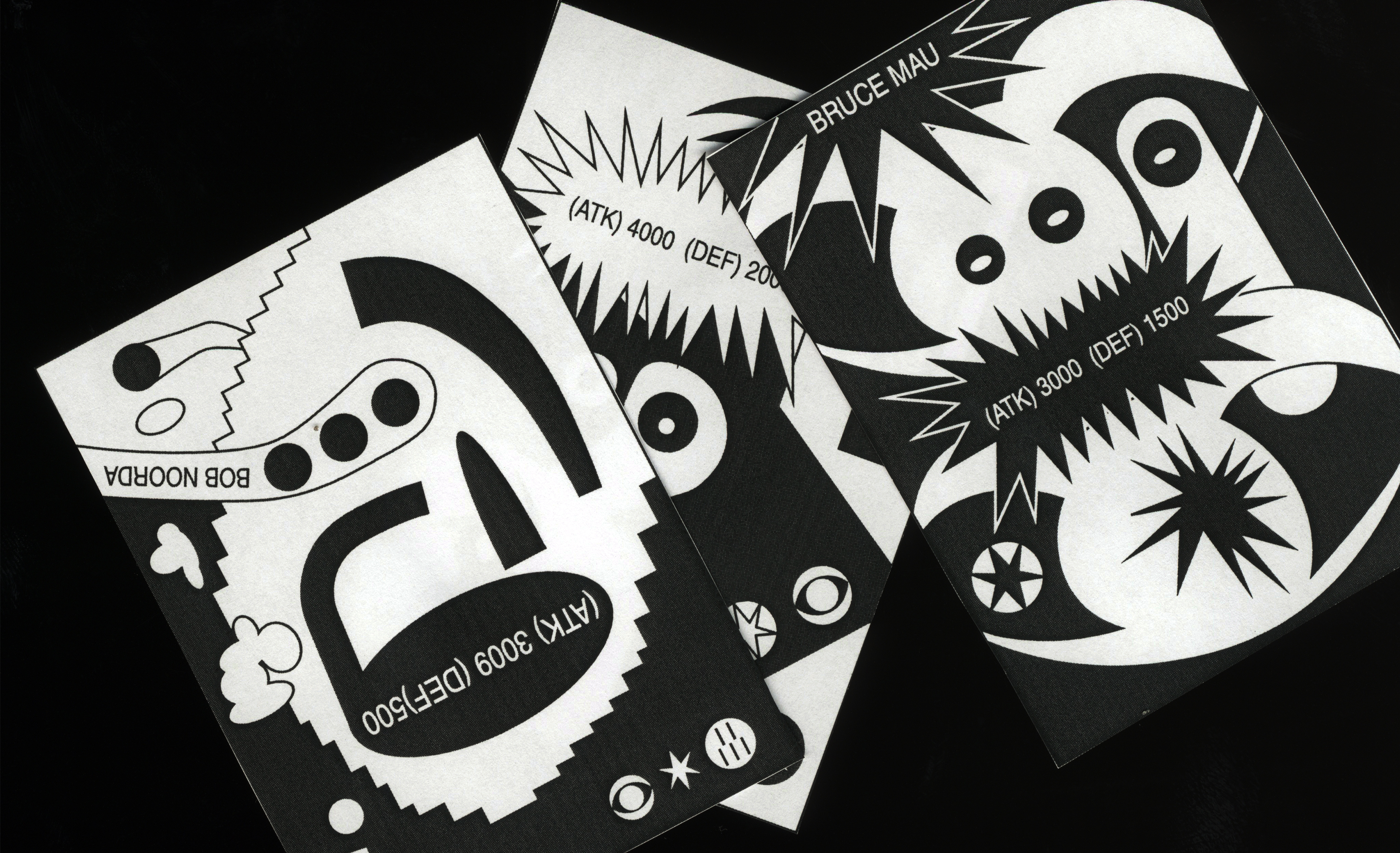 Serious Play, Belfast 2017
Book (Research and Design)
A childhood retracing of inspiration and a critical look at process in design. Resulting in an abstraction of inspirational designers in the form of playing cards. Finished with embossed foil.
Love Hate Debate, Brussels, 2019
Exhibition design, Visual Identity
'Love Hate Debate', the INGs newly displayed art Collection, explores the idea of discourse in modern art. Each piece allows the public to entertain an open dialogue with the artwork, through texts, furniture, spatial layout, images, and a custom web app. Done at Base Design.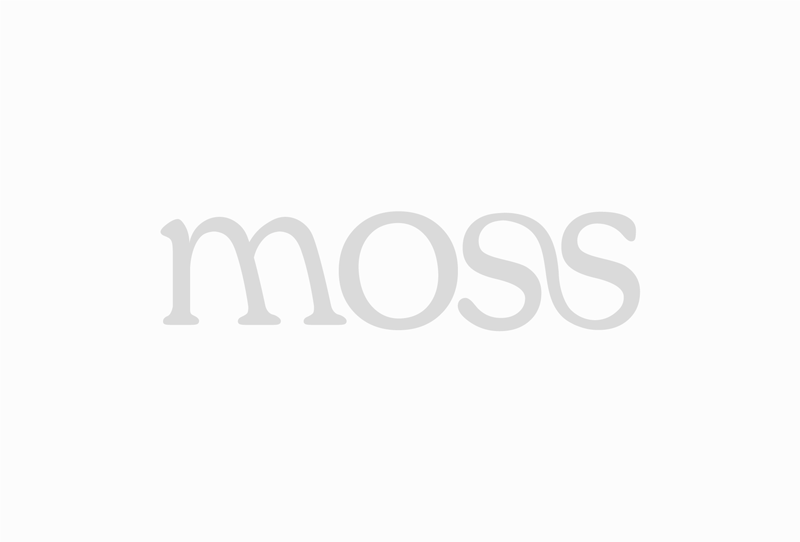 Moss, Belfast, 2017
Visual Identity, Packaging
Moss Belfast a florist existing in a notably growing industry. Working on a new digital platform and a reimagined 'living' brand mark inspired by the beauty of floral growth.

The logo as well as the typographical system lie within these dimensions.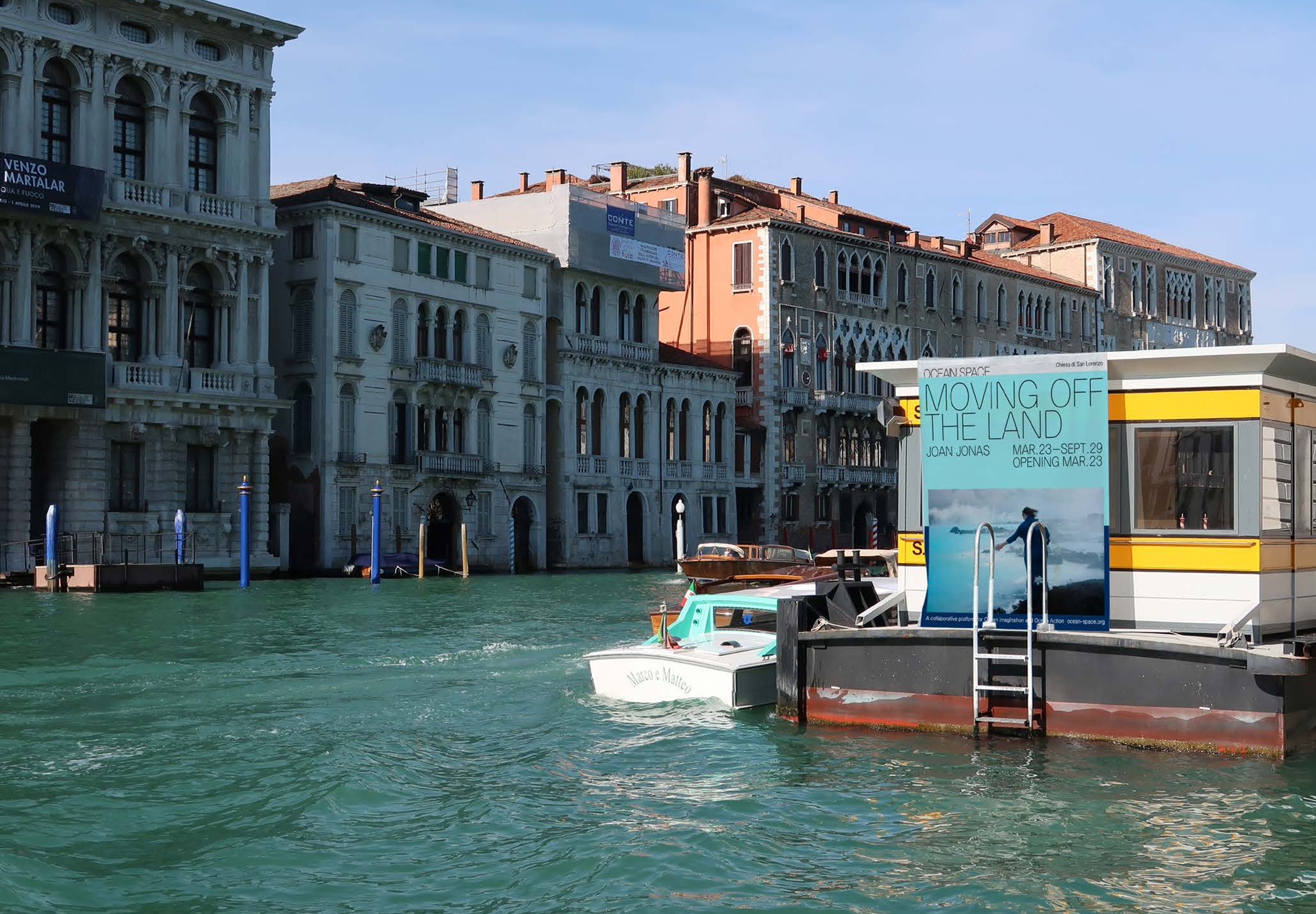 Ocean Space, Venice, 2019
Leaflet
May programme leaflet for the Ocean Space, a creative space dedicated to the fusion of art and environmental awareness. Done at Base Design.
Schachtenbummler, Dusseldorf, 2017
Photobook
Schlachtenbummler (meaning die-hard fan) explores german football culture within the confines of its own architecture. Focused in North Rhinewestphalia.
Taken on 35mm.