Matthew

Rea

is a B
elfast based graphic designer. Who's practice navigates around the research of typographic solutions and three-dimensional methods. Interested in visual identities, type design, art direction and photography. Currently at

B

ase Design, Brussels. Previously at

B

ielke&Yang, Olso. Full cv and portfolio is available upon request.

Mail
Instagram
+44 7377662229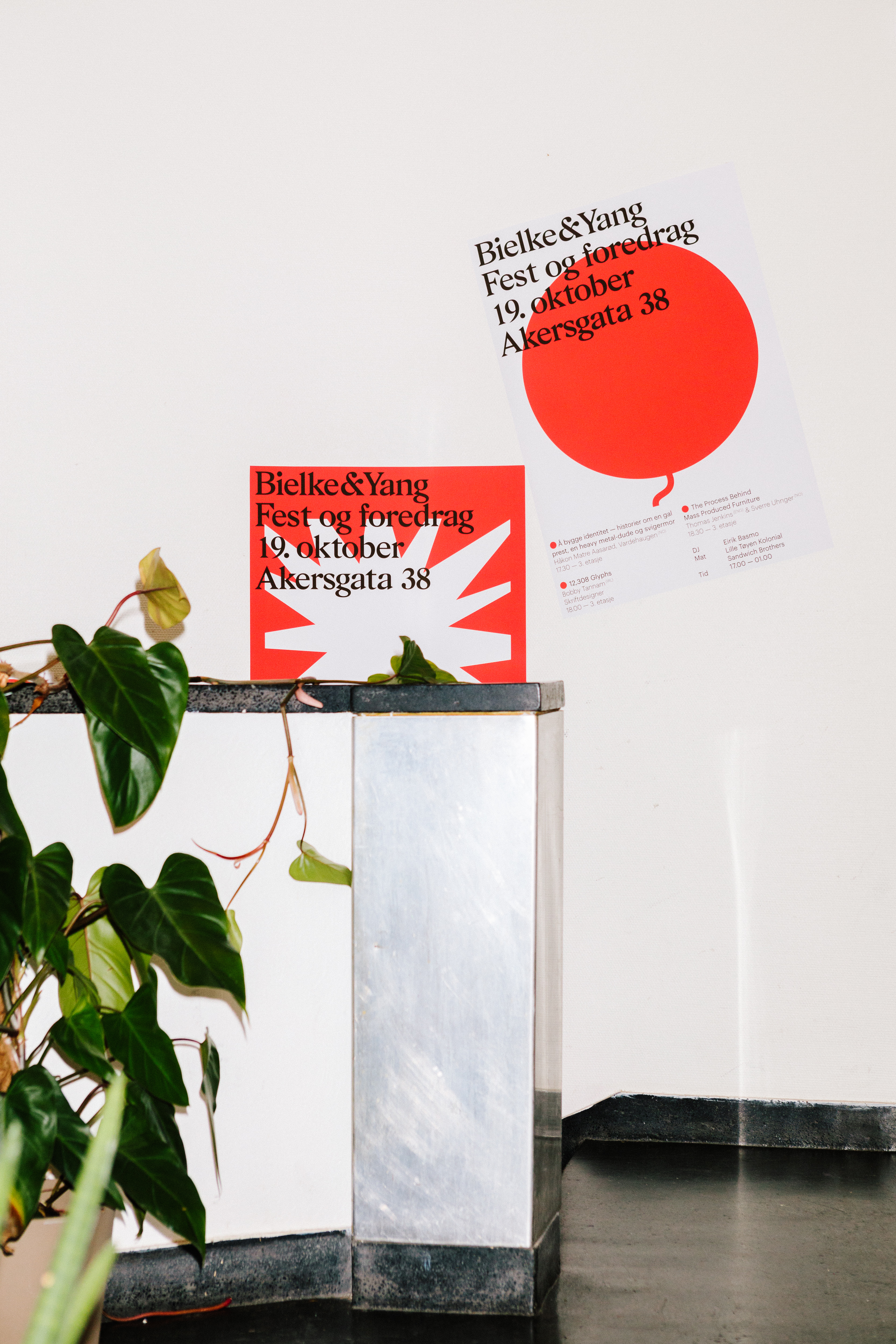 Bielke&Yang Party, Olso 2018
Posters, Visual Identity
Welcome party at Bielke&Yang studio is a celebration of everything that goes "BANG". Scattered and erratic in composition according to how parties unfold. Art direction by Bielke&Yang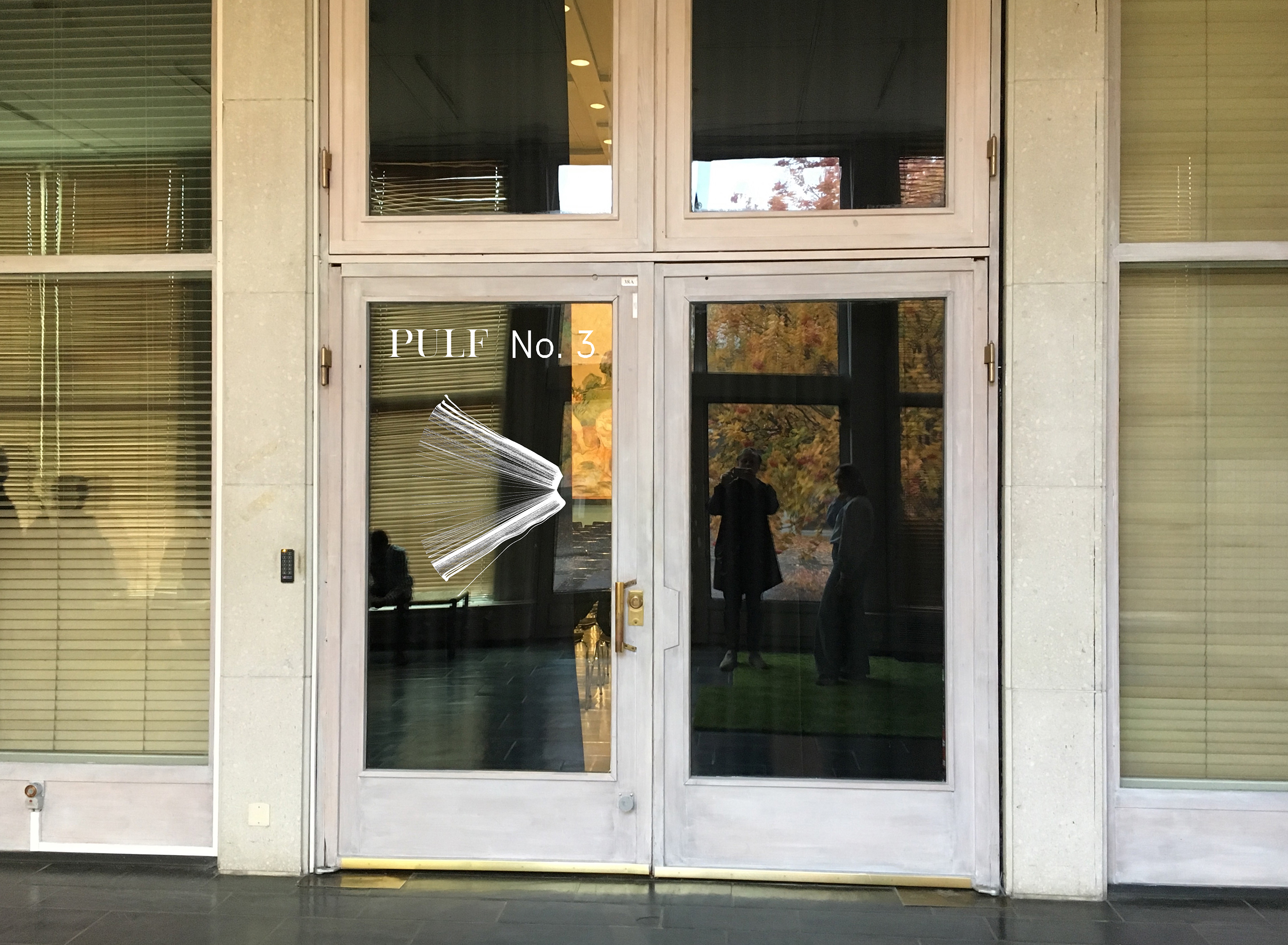 PULF Literature Festival, Olso 2018
Visual Identity, Signage

PULF is an annual pop literature festival hosted by Cappelen Damm, becoming an important part of the cultural landscape of the city of Oslo by offering a stage for exchange between well known writers and new creatives. Celebrating simplicity and diversitiy through its identity. Art directed by Bielke&Yang.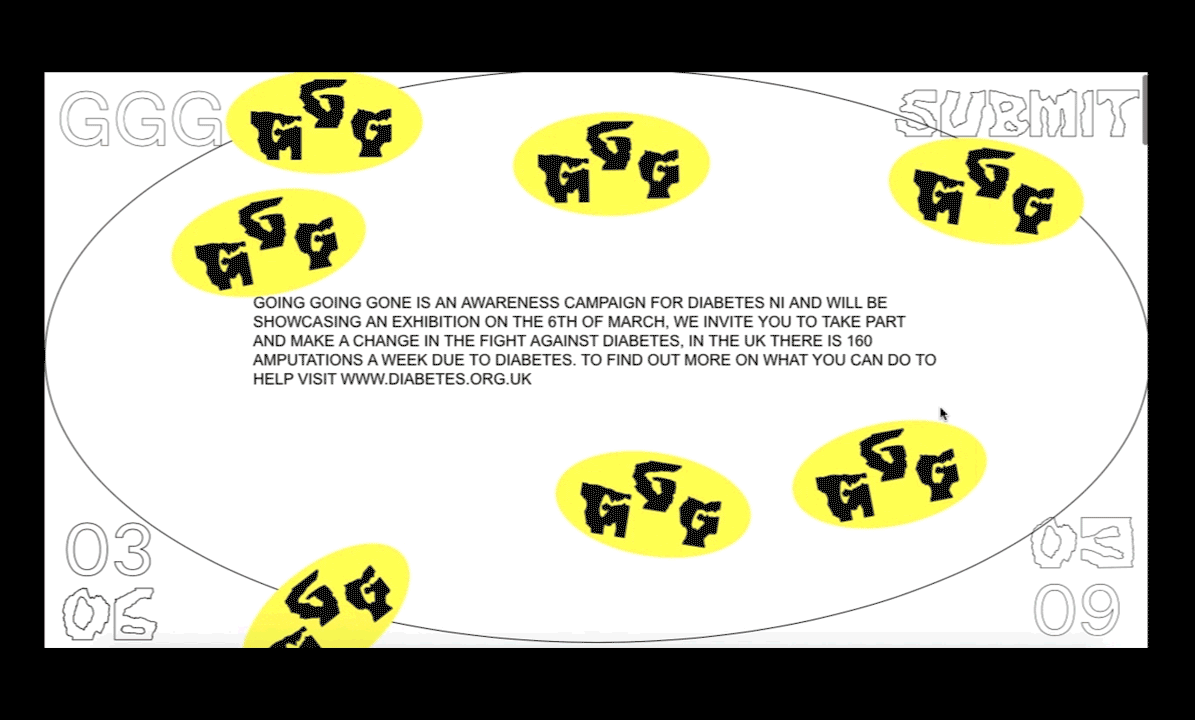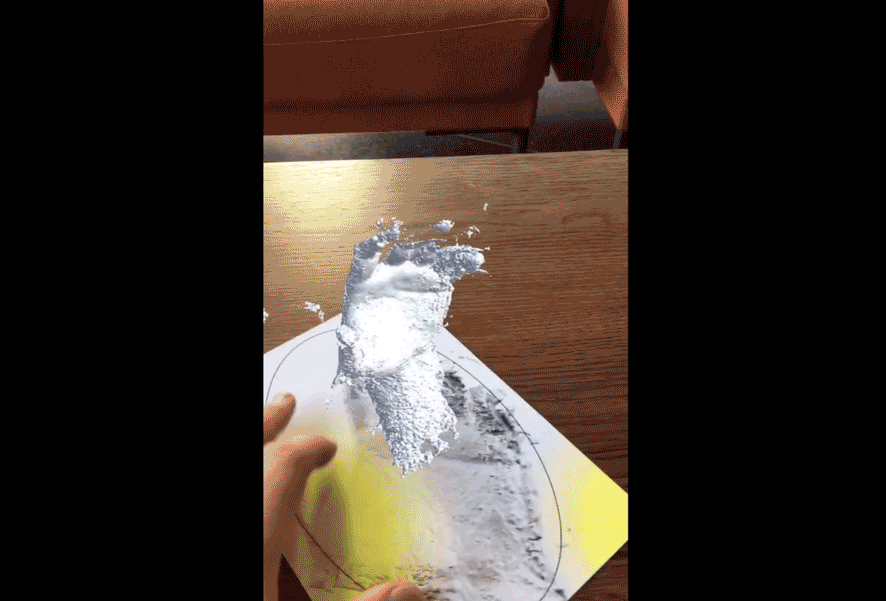 Going Going Gone, Belfast 2018
Visual Identity, Website
Awareness campaign hoping to bring amputation in diabetes to the forefront of public discussion. Resulting in a public exhibition showcasing the consequences of diabetes with the use of augmented reality hands and feet of people diagnosed with diabetes. Display text made from eaten away sugar paper.
La Monnaie, Brussels, 2019
Flag Design, Visual Identity
Masking the facade of a classic Brussels landmark with a not so classical design, tearing and stretching

boundaries

with La Monnaie 2019-2020 season, art direction by Léa Wolf. Illustration Charlotte Chauvin. Done at Base Design
.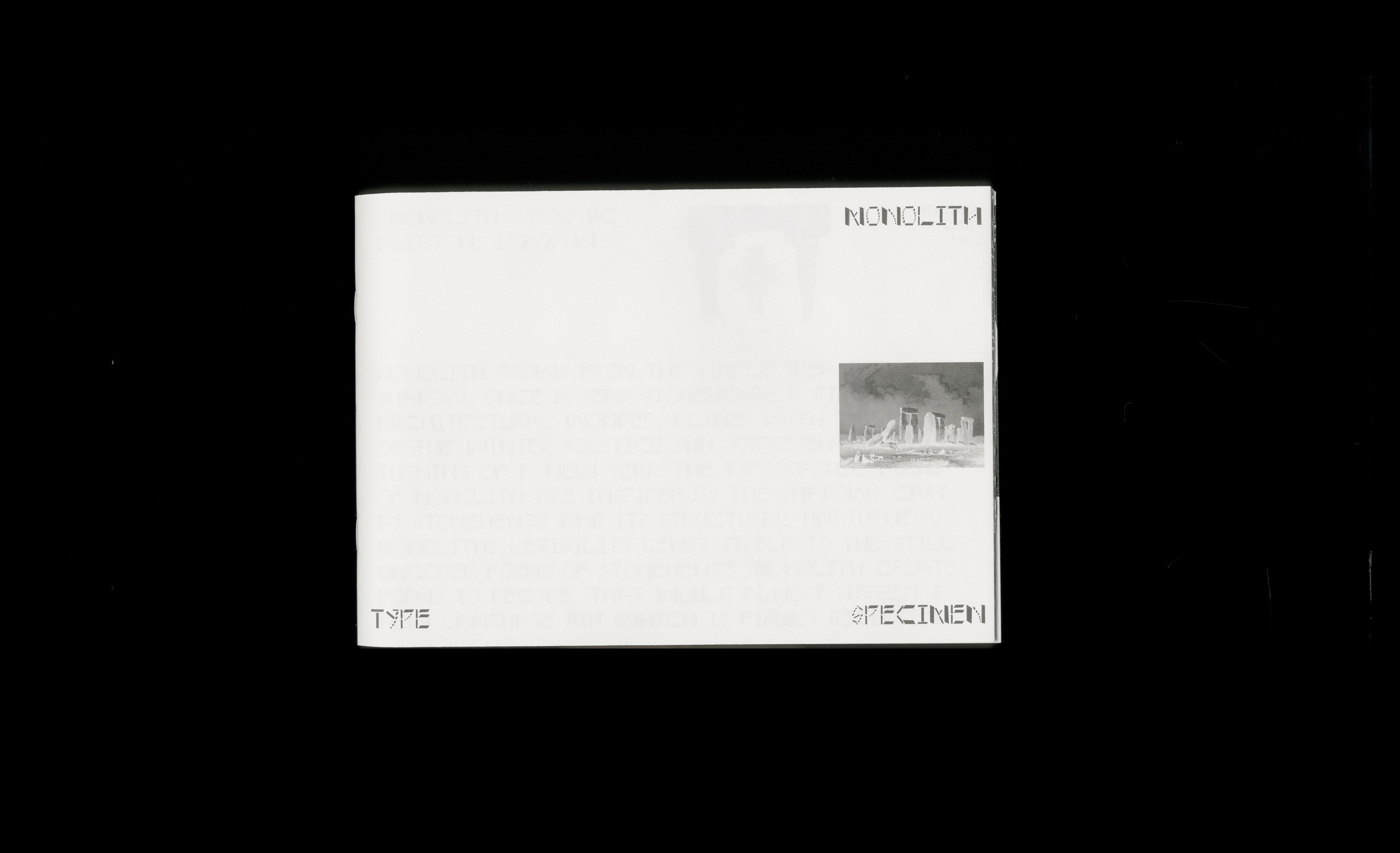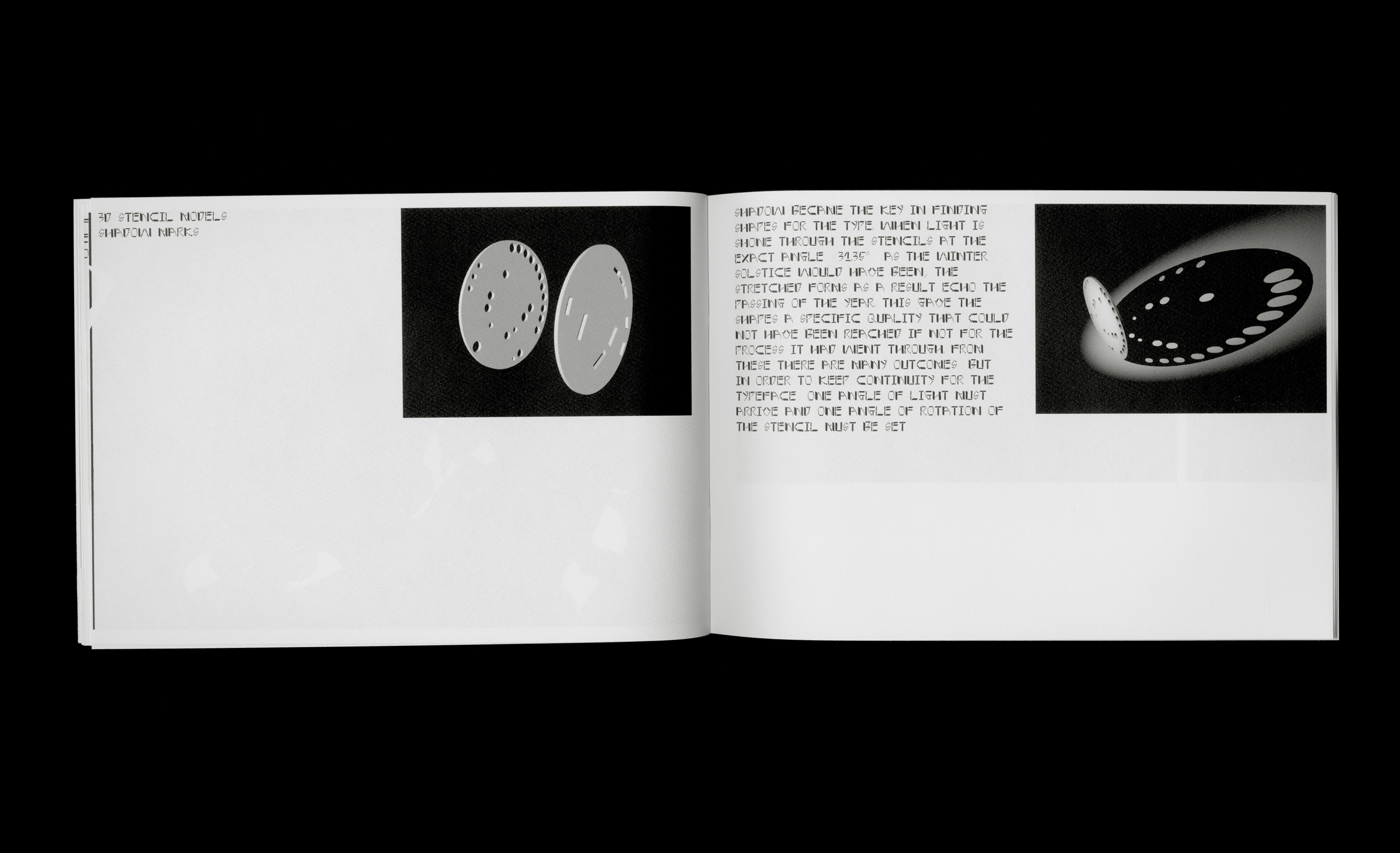 Monolith, Düsseldorf, 2018
Typeface, Specimen, Riso Print
Based on the cast shadows of stonehenge at the specific time of solar alignment, Monolith captures these impressions in a set of 211 characters. A3 riso print specimens and Monolith are available on request.
Northern Design Awards, Oslo 2019
Poster Design, Visual Identity
Innovation is only the combination of the already existing. Poster design for the 2019 Northern Design Awards for "up and coming" furniture designers. 400 design proposals submitted by 150 different designers worldwide. Done at Bielke&Yang.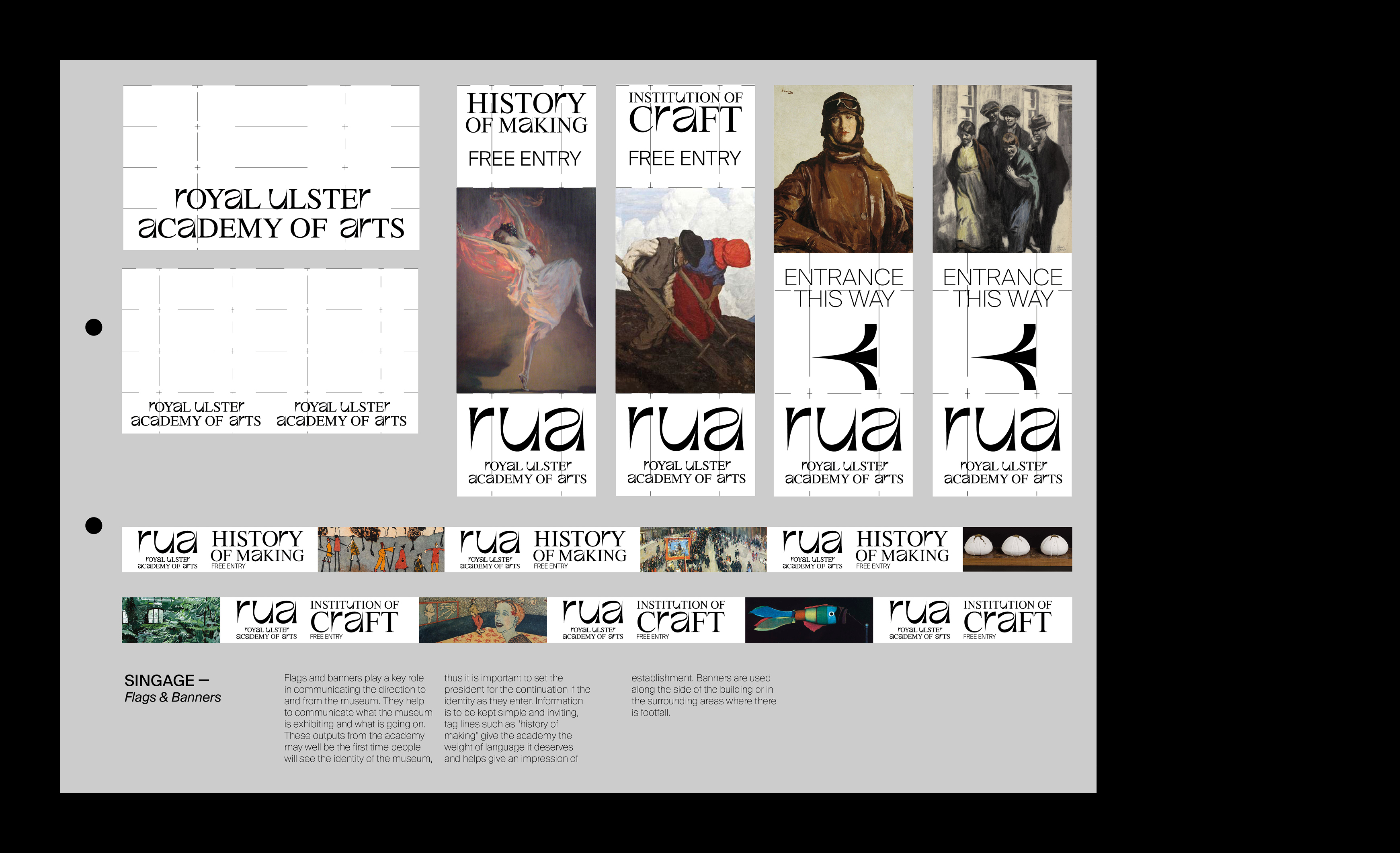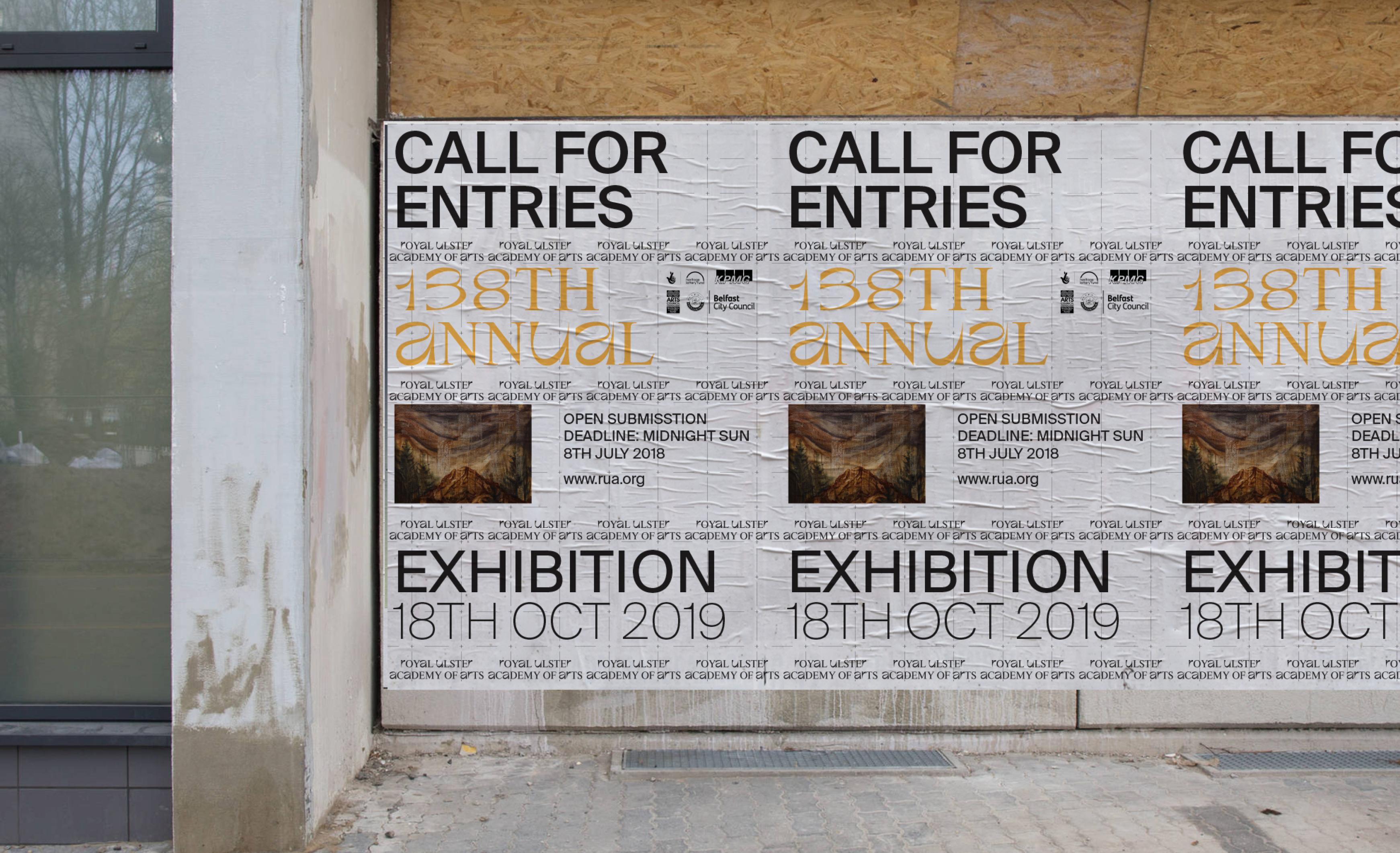 Royal Ulster Academy, Belfast 2018
Visual Identity
Identity proposal made for the Royal Ulster Academy of Art, the identity manual made includes a new logotype and output guidelines. This piece of work has been invited to be showcased at the RUA's 137th annual show held in the Ulster Museum in 2019.
AI in Graphic Design, Belfast 2017
Bachelor Thesis (Research and Design)
Discussing the possibilities AI presents to the field of graphic design and its threat it poses to graphic designers. The book explains their functional principles, describes work flow with AI in the future and shows example of AI already in use in the field of graphic design.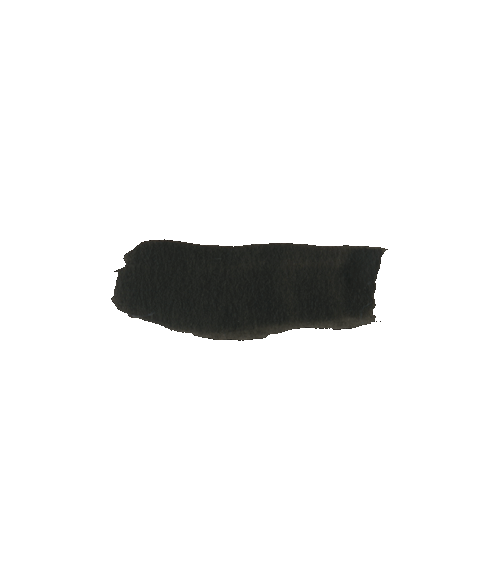 Dundalk Bay Brewery, Dundalk 2018
Visual Identity, Packaging
Dundalk Bay produces simple but high quality craft beer, this concept inspired by Dundalk's sign painting history attempts to imprint this into a minimalistic yet sophisticated brand identity. Easily identifiable and differentiated by its bold titling and numeric typographic system.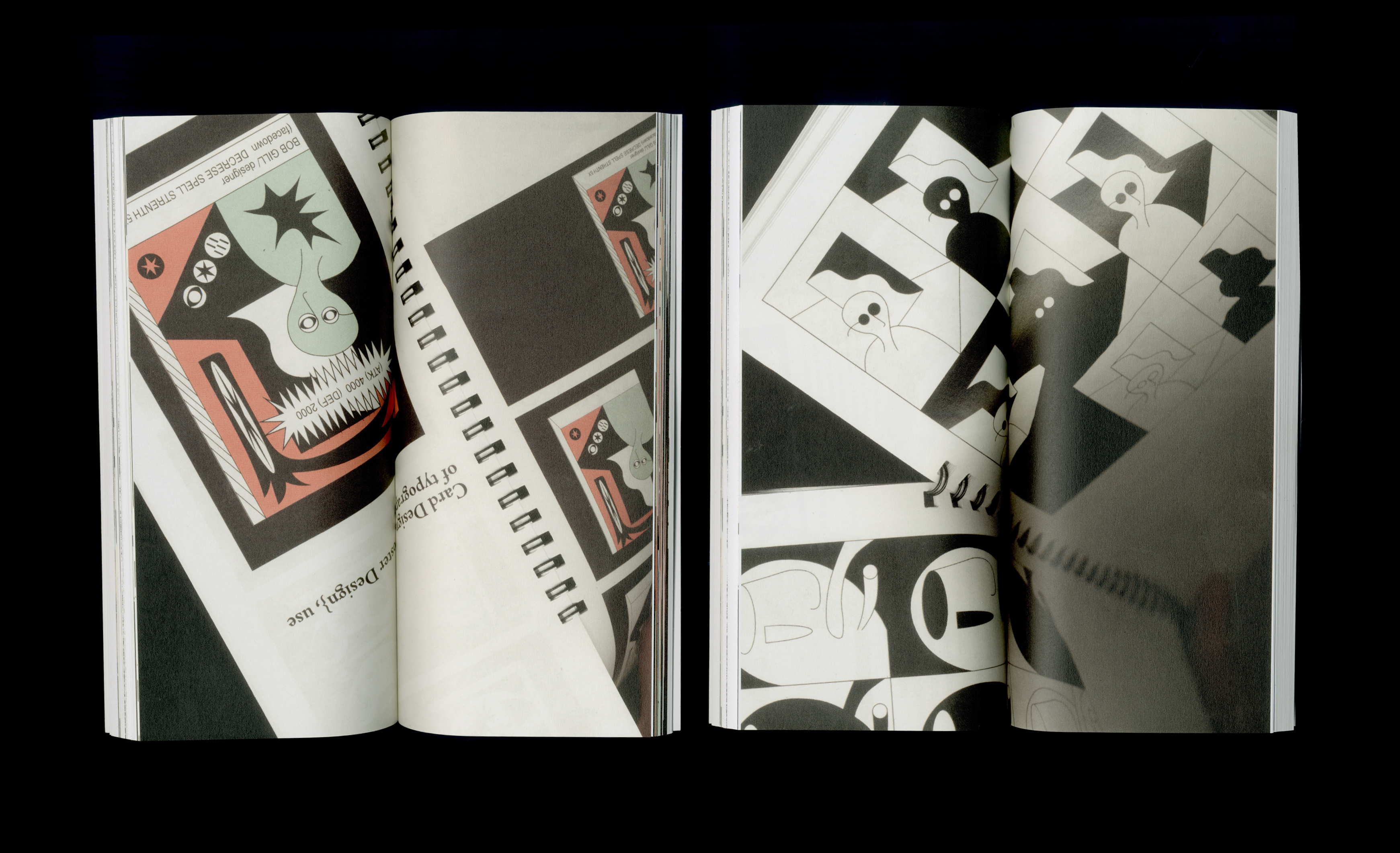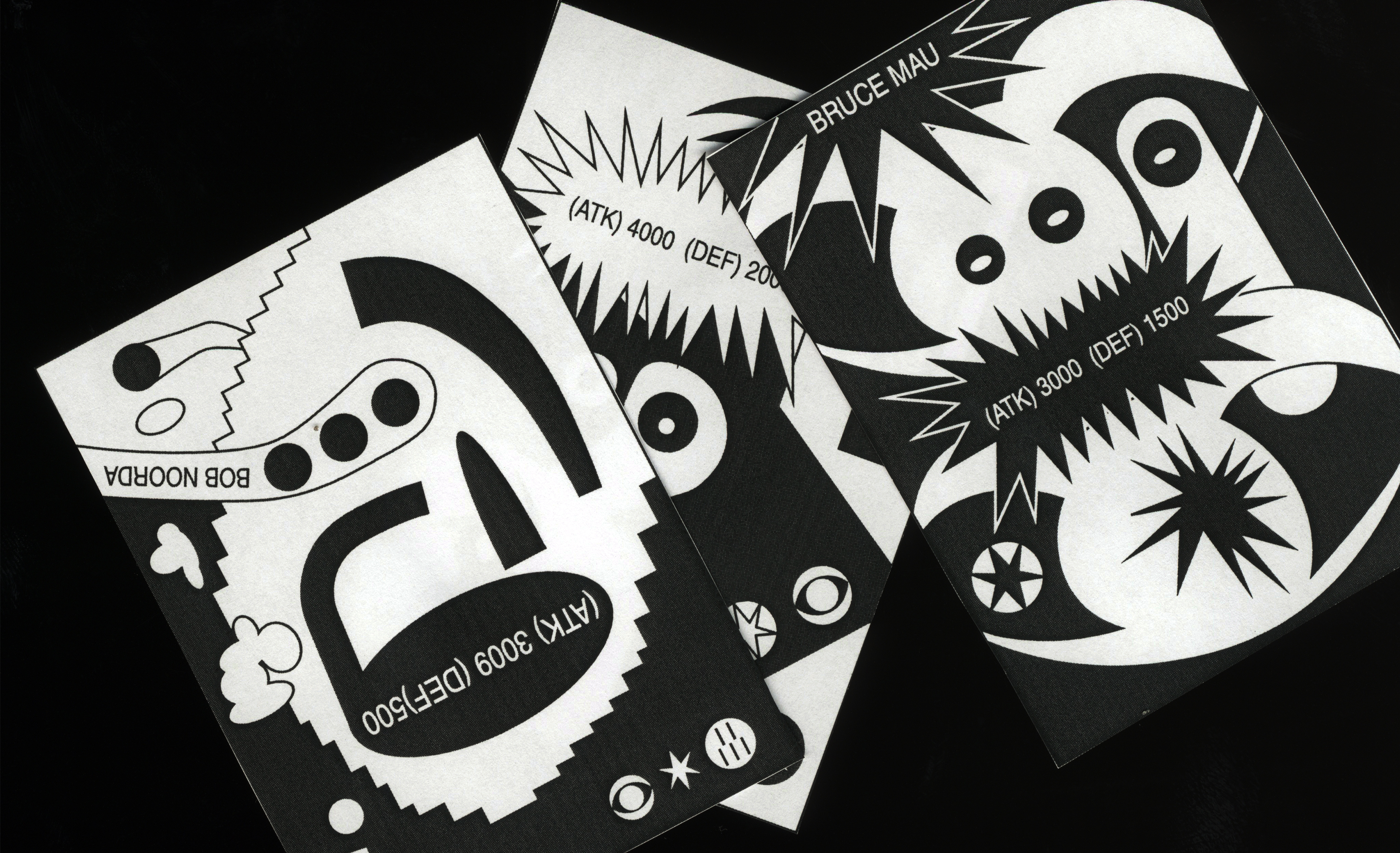 Serious Play, Belfast 2017
Book (Research and Design)
A childhood retracing of inspiration and a critical look at process in design. Resulting in an abstraction of inspirational designers in the form of playing cards. Finished with embossed foil.
Moss, Belfast 2018
Logo, Visual Identity
Plant Studio Moss finds its place between a local niche in its community and an ever growing position in its online market ambitions. The logo as well as the typographical system lie somewhere in between those dimensions.
Good Time, Belfast, 2017
Wall Illustration
Collection of ideas and illustrations documented over the winter of 2017, scaled to a larger size for a bigger contemplation.
Schlachtenbummler, Düsseldorf, 2017
Photobook
Schlachtenbummler (meaning die-hard fan) explores german football culture within the confines of its own architecture. Focused in North Rhine-Westphalia. Taken on 35mm.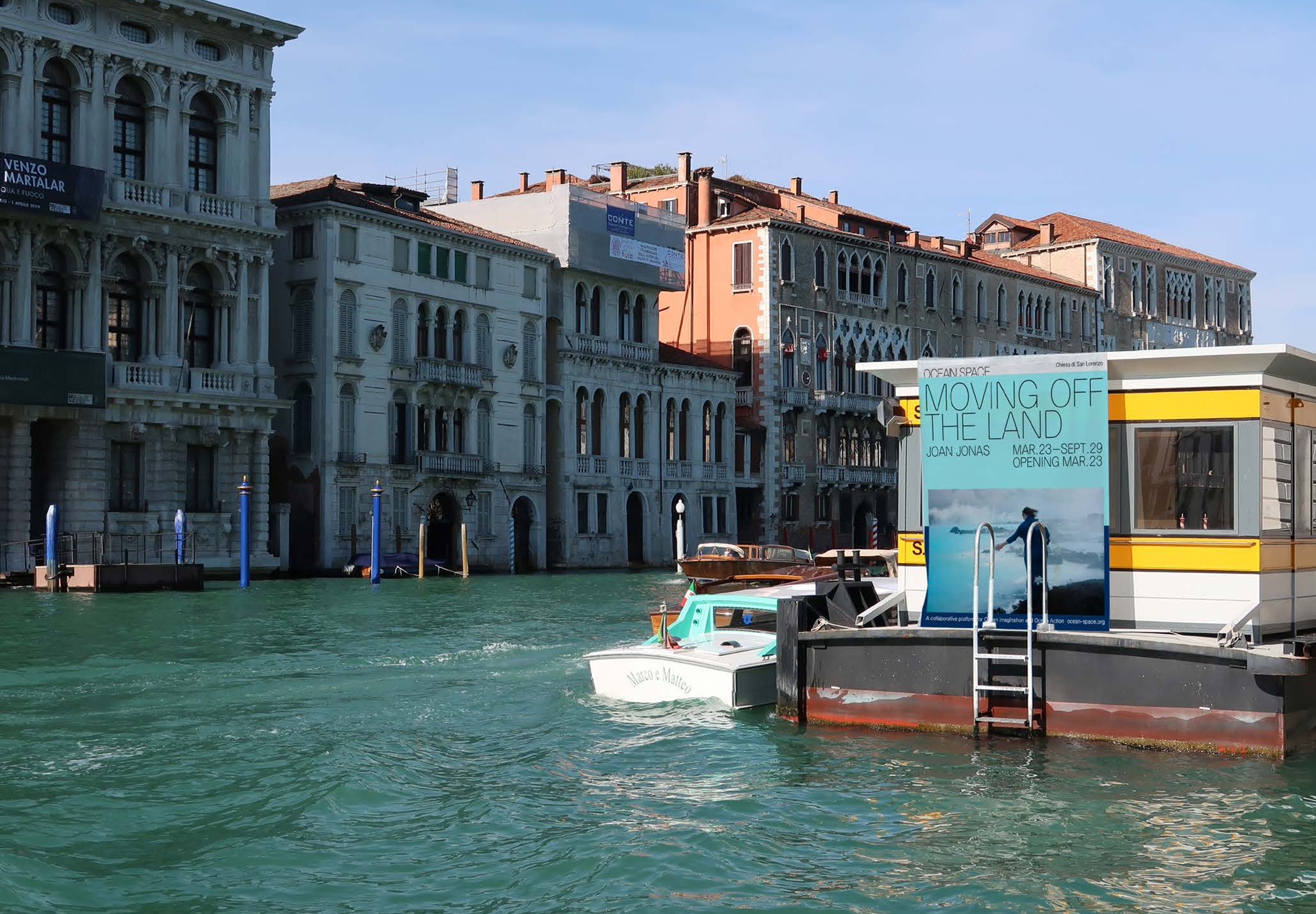 Ocean Space, Venice, 2019
Programme Leaflet
Ocean Space is a collaborative platform for change to radically reimagine how we see, live and treat the oceans. Ocean Space's identity is built upon a dynamic responsive horizontal composition system that comes alive through solid colour backgrounds and freely waves in all the communication.